Is some of the gentile population related to Jacob?
By Don Davis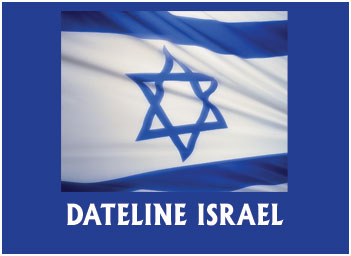 WE know from historical information that several hundred years ago the Jews assimilated into many countries around the world. In a few countries, like India, Jews claim to date back before the collapse of the Kingdom of Judah.
However, the Ten Lost Tribes refers to the disappearance of 10 family tribes of the sons of Jacob (God named Israel) also known as Israelites. Jacob, (Israel) had a total of 12 sons, Reuben, Simeon, Dan, Naphtali, Gad, Asher, Issachar, Zebulun (Zebulon) and Joseph.
Joseph is sometimes not counted or is symbolized instead by his two sons Ephraim, Manasseh (representing Joseph) which can be very confusing leaving people to think there were thirteen sons. Joseph's sons Ephraim and Manasseh were fully adopted by Jacob as his own and are listed as part of the Ten Lost Tribes. These 10 family tribes formed the northern Kingdom of Israel and disappeared from Biblical scripture about 720 BC when the kingdom was conquered by Assyrians who in turn exiled the remaining Israelites.
Jacob had three more sons traditionally not included with the lost or exiled family tribes, Judah, Levi and Benjamin (although some do include Benjamin and members of Levi to the lost). The family tribes of Judah and Benjamin made up the southern Kingdom of Judah. The two Kingdoms of Israel and Judah were only united during King Saul (briefly under his son), King David and King Solomon.
Nevertheless, some consider the Ten Lost Tribes as myth claiming the tribes died out or re-assimilated back into their country region during times of peace. Others claim the Ten Lost Tribes assimilated into the cultures they were exiled into, lost their identity, and eventually they and their relatives traveled further extending into new cultures such as United Kingdom, Europe, Scandinavia, North America, Australia, possibly Africa and in Asia.
Most authors and researchers are consistent with recording the final locations of the tribes. For example:
Reuben – France
Ephraim – Britain
Menasseh (Manasseh) – America
Simeon – Celts, Wales and the Jews
Issachar – Finland
Zebulun (Zebulon) – Netherlands
Gad – Switzerland or Sweden
Naphtali – Sweden or Norway
Dan – Denmark
Asher – South Africa or Scotland.
Nowadays, particularly in religious circles, there is much speculation and debate on what happened to the Israelites. If they survived the exile, where are their ancestors? And if true, it may also, in a clandestine way, explain why some gentiles more than other gentiles support Israel or want to immigrate to Israel.  So, a lot of research is going on to prove the existence of the Ten Lost Tribes and find their current whereabouts.
Archeology, mythology, and linguistics are being scrutinized in order to establish the existence of the ancient Israelites and the trail of information is intriguing. Megaliths and Dolmens (stone marker structures) scattered over the world have been examined in hopes of identifying them to the lost tribes. Local tribal and cultural legends in Europe, Asia, Africa and America retell fascinating accounts of Israelite origins. Controversial stone tablets and material with ancient Hebrew script and insignias predate Europeans in America, in addition to language similarities in Europe, Britain, and stories of Native American Indians speaking ancient Hebrew.
Now, I should point out that there are many, both Jews and gentiles, who disbelieve that the Ten Lost Tribes lived on, contributed, and are origins to any population or culture other than Israel and the Jews.
On the other hand, the worldwide assimilation of the Israelites who are descendents of Israel (Jacob), grandson of Abraham, would account for God's promise to Abraham in Genesis 17:4-6 that he would be the father of many nations. As well as, confirm the prophecy in Jeremiah 16:14-15 and Jeremiah 23:7-8 that foretells that the Israelite's exodus led by Moses from Egypt will be overshadowed by the future exodus of Israelites from the lands of the north and lands from where God drove them.
It is important to stress that God ends this prophecy in Jeremiah 16:15 with "…and I will bring them again into their land that I gave their fathers", leaving no doubt that God gave the Jews the land of Israel, Israel belongs to the Jews (not to the Arabs, particularly Arabs who call themselves a nonexistent race of Palestinians), and God will return the "Lost" Israelites to the land of Israel.
Furthermore, people who discover their lost Israelite roots in the future (either from DNA, written documentation or some revolutionary technique) and return to Israel, might explain prophecy in Isaiah 49:20-22, in which the Jews question the authenticity of these new immigrate Israelites and the lack of room in the land because it is so crowded. It is interesting to note that in these same verses in Isaiah it is the gentiles who bring the Israelites back home.
Additional confirmation is in Ezekiel 36:24-28, and in Ezekiel 37 the Lord prophesies about the valley of the dried bones. A vast army of people who come back to life and in the same chapter the Lord foretells that "Joseph" (representing his son Ephraim and the lost Israelites of ancient Israel), will be permanently united with "Judah" (representing the Jews that were never exiled from the Promised Land, and the 20th century immigrate Jews currently living with them in modern day Israel). The two nations of Israel and Judah will no longer be divided.
Accordingly, anyone interested further with the Ten Lost Tribes can read (both pro and con) the volumes of information on the web (including videos) and the published books at stores and libraries.
Organizations like Brit-Am, located in Israel, is one such movement which devotes itself to proving the religious tradition that the Ten Lost Tribes assimilated into the gentile culture and in the latter days will discover who they really are and return to Israel.
One final thought: What if the Ten Lost Tribes did assimilate worldwide and in the future their DNA (or something) proves many gentile groups as Israelite? In that case, I certainly hope that the newly discovered Israelites had in the past treated their fellow country and countrymen, Israel and the Jews, with dignity and respect.
Read more columns by the writer
Don Davis has over 20 years experience in analytic research particularly regarding Israeli, Middle Eastern culture, behavior and historical patterns. Don is based in Israel, from where he monitors and evaluates worldwide information on finance, technologies, industries, and the military/political environment for a US consulting company.
Know God | Who is Jesus Christ | How is Jesus Christ unique? | Who will be saved?
Track The Christian Messenger on Facebook | Twitter