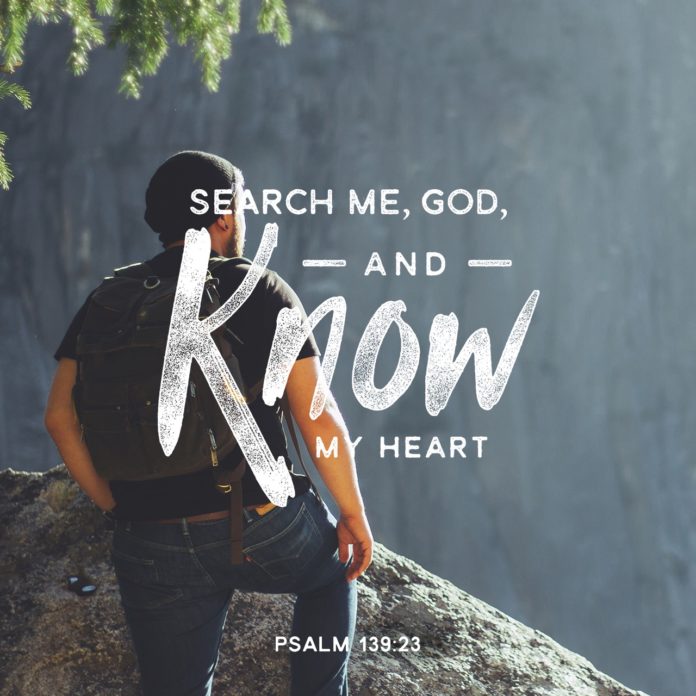 By Robin Sam
SEARCH me, O God, and know my heart; Try me, and know my anxieties; And see if there is any wicked way in me, and lead me in the way everlasting (Psalm 139: 23, 24).
Any man who thinks he is infallible is bound for a fall. We are imperfect in our ways and as such we need help from above to shine light on our paths. We do not know if the decisions we make today will be found good and fruitful tomorrow. If there is only human will involved in our decision making, we can be sure that it is imperfect and hence will have unfruitful consequences.
That's why David makes this prayer to God to search him. Know my heart, he says. Why should God search the heart? Jeremiah 17:9 says: '"The heart is deceitful above all things, and desperately wicked; Who can know it?' Only the Creator knows the works of His hands.
That's why Job made this confession: 'But He (God) knows the way that I take; When He has tested me, I shall come forth as gold.'
Allow God to search the innards of your spirit and soul today. Allow His Word to shine upon you. Be humble enough to accept His findings when God shows the grossness of your heart. After all, God is the perfect physician and He comes up with the perfect diagnosis. Seek His help to set your heart right.
'He who covers his sins will not prosper, but whoever confesses and forsakes them will have mercy' (Pro. 28:13).
'If we say that we have no sin, we deceive ourselves, and the truth is not in us. If we confess our sins, He is faithful and just to forgive us our sins and to cleanse us from all unrighteousness' (1 John 1:8,9).
Have a nice day! Read another devotional.
---
Robin Sam is a preacher, Bible teacher and missions worker. He works in Messenger Missions, a Gospel proclaiming ministry and edits The Christian Messenger magazines in English and Tamil.