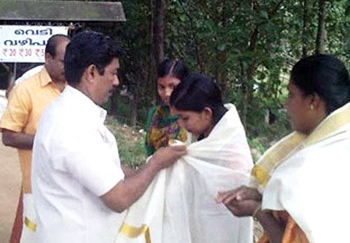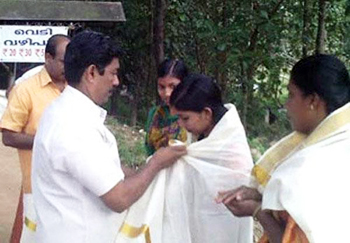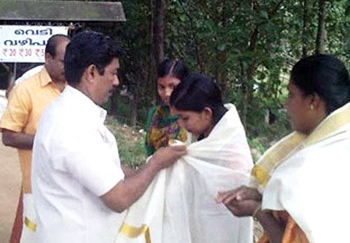 AMIDST raging controversy over conversion in the country, a batch of 30 people belonging to eight families of dalit Christians were "recoverted" to Hinduism under the auspices of Vishwa Hindu Parishad in the district on Sunday.
The ritual of "ghar wapsi" (homecoming), organized by district wing of VHP, was held at a local temple at Kanichanallor.
VHP leader Prathap G Padikkal, who arranged the functon, told PTI that the families "expressed their desire to come back to Hinduism" and VHP "only facilitated the return".
He said their ancestors had converted to Christianity some decades ago.
Another 150 families in the district have expressed their wish to embrace Hindusiam and VHP would arrange their "homecoming" also, he said.
VHP in Kerala has launched a helpline offering support for those who want to embrace Hinduism again. Sources said they have already received 200-odd enquiries from across Kerala and ghar wapsi would be held in all districts on December 25. Most of them had gone to Christianity in the past.
BJP Kerala spokesman V V Rajesh said the party is not directly involved in the movement, but would welcome anyone who wants to return to Hinduism.
"Several Hindus had left the religion on account of the inhumane treatment they got. They were taken to Christianity under the influence of foreign money and other temptations. Within Christianity, they have realized they were facing neglect. Hence, many are willing to return to Hinduism. Sometimes, it would become a trend," said Rajesh.
In Kerala, Christians form 19 per cent of the total population. PTI & Indian Express

Also read:
Gha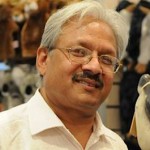 r Vapasi and Indian Christians: Left to the Lord!
THE single largest proselytiser is the Indian state which, by defining Hindus as those who do not belong to one of the minority religions, declared everyone else Hindu, says veteran journalist A J Philip. Read more.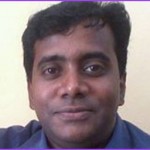 Ghar Vapasi: Why's Sangh Parivar jittery about Christians?
I think it's not the numerical strength of the Christians that makes the Sangh Parivar jittery. It's the dispensation given to Christians called 'grace' that makes the saffron brigade look queasy and go weak in their knees,
The Christian Messenger
's editor
Robin Sam writes
.