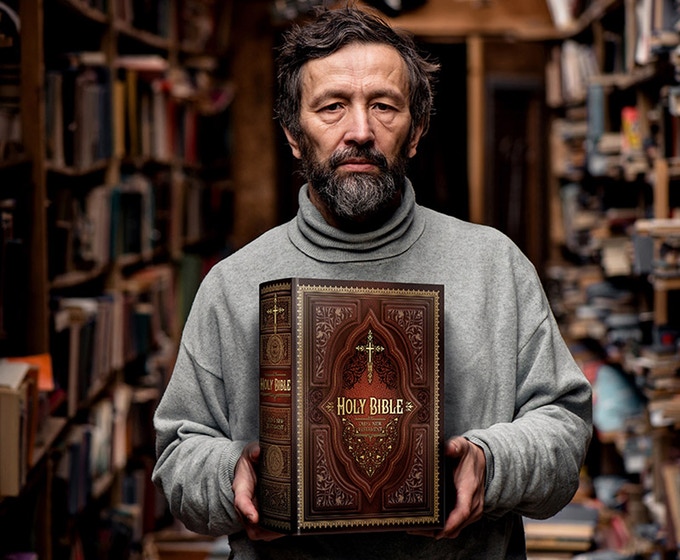 If you ever had just one book… what book would it be? For most Christians the answer is simple: it's The Holy Bible.
But what if the most important book of all this time could also be the most beautiful, sturdiest and important your family's heirloom Bible? The one, which is passed from generation to generation: from you to your children and grandchildren.
Probably the most magnificent Bibles is Cassell's Illustrated Family Bible, dated from 1840s-1860s, which is considered to be one of the world's most beautiful King James Version Bibles ever published. With 1600 pages and more than 900 iconic illustrations and detailed maps, it had almost an encyclopedic value.
Paulius Virbickas, entrepreneur and publisher who has published over 1000 books found this Bible sitting on a shelf, covered in dust, in an old antique bookstore. It seemed like it was just waiting for him patiently. As he slowly opened its cover and started carefully browsing through old pages, he immediately understood – this is it.
Together with his team Paulius devoted almost a year to painstakingly restore the magnificent graphic illustrations and decided to launch a Kickstarter campaign for 'The World's Most Beautiful' Bible. Just recently their Kickstarter has surpassed 100% funding and there are still some time left for those who want to get this magnificent Bible.