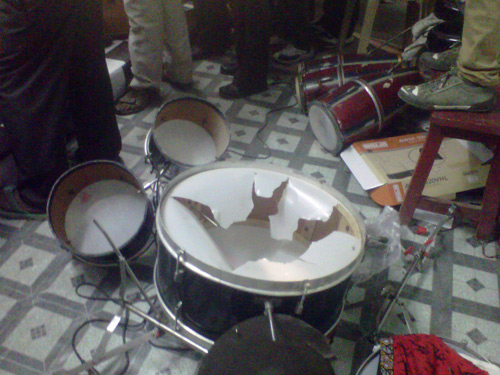 By Our Correspondent
Pastor Kamlesh of Good News Prayer Centre in Madhav Nagar area of Jehanabad district in Bihar who was assaulted by Bajrang Dal activists on Jan 11 in a daring attack on the church continues to be in the ICU of the Holy Family Hospital in Kurji in Patna, where he was rushed to the next day.
After the Sunday morning attack, Kamlesh was given first aid. Later, he went to his village. On Jan 12th evening, when he was returning to his church in Jehanabad along with his father-in-law, he blacked out and fell down. He was immediately rushed to the hospital where doctors found out his ear drums were torn in the attack.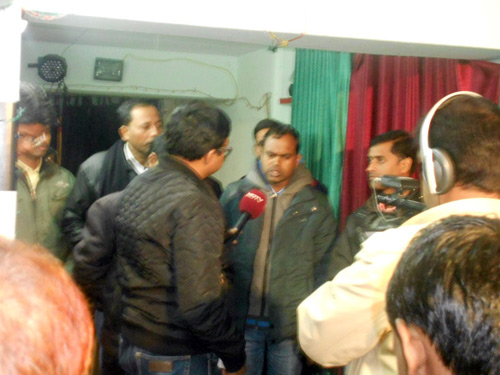 "He was bleeding and he had several concussions on his head as a result of the beatings he suffered at the hands the Bajrang Dal activists," Rev. E C Johnson, who is meeting political leaders and bureaucrats to get justice for Kamlesh, told The Christian Messenger on Friday.
"Pastor Kamlesh continues to be in the ICU for the 5th day. He is under observation. Till yesterday evening, his medical bills have come to Rs.30,000/- In the attack at his church, a PA system, drums, a large number of chairs, a water purifier and a few other church articles were damaged. My assessment is goods worth Rs. one lakh may have been damaged in the brutal attack on believers and church furniture. The church needs financial assistance to pay hospital bills and help Kamlesh recoup," Johnson said.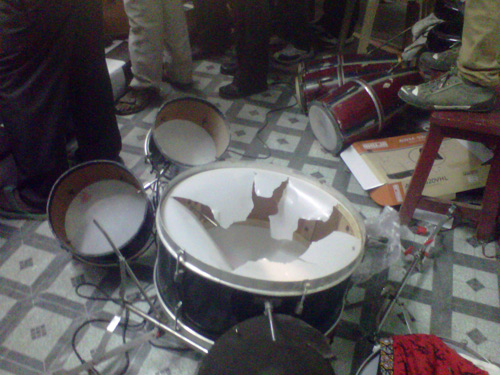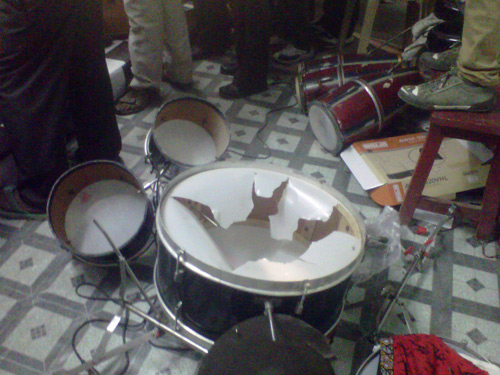 On Thursday, a delegation led by Rev Johnson met the Speaker of the Bihar Assembly Uday Narain Chaudhary and presented a memorandum to him. In it, the delegation has called for the Speaker's intervention in the incident. The delegation urged the Speaker to direct the district officials to apprehend the attackers and ensure such incidents are not repeated in future.
Johnson will also lead a delegation to meet with Bihar Food Minister Shyam Rajak to co-ordinate support for the Christian community in the State. At his meetings with the District Magistrate and Superintendent of Police, Johnson said he was assured of action against the Bajrang Dal activists and protection to the Christian community.
The activists had attacled the pastor and believers of the Good News Prayer Centre alleging conversions. However, Pastor Kamlesh had categorically denied the allegation.
"The believers are holding a fasting prayer meeting today at the church. Police has provided protection to the church. However, nobody involved in the incident has been arrested yet. The officials may be under political pressure. The Christian community in Bihar in general and Jehanabad district in particular is terrified," Johnson said.
More reports on Indian Christians