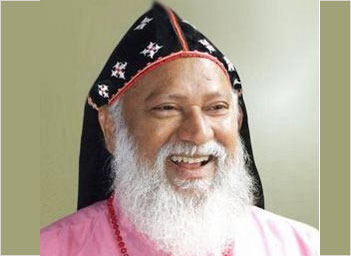 Maramon Convention 2011: Complete Coverage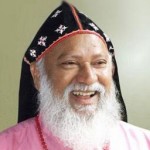 MAN was called to be the protector of nature and not its destroyer, Marthoma Evangelistic Association's president Dr. Zacharias Mar Theophilus said on the second day of Maramon Convention 2011.
Addressing the gathering, he said the questions asked of Adam, Eve and Cain namely 'Where are you' and Where is your brother', are questions asked of generations even today.
Man tries to hide from others and God when sin has got the better of him, he said.
Stating that Maramon Convention was not an exclusive meeting of the Marthoma Church, he said the Gospel was for every one. The meetings were open to all people, the bishop added and urged everyone to participate in the convention to be blessed through the Word of God.
The convention is organized by the Mar Thoma Evangelistic Association the missionary wing of the Mar Thoma Church.
The convention has been conducted every year since 1895. People from all around India gather at Maramon near Kozhencherry in Kerala to listen to the speakers. Renowned speakers from all over the world have been part of the convention.
This year, Archbishop Roger Herft of Australia, N Barney Pityana of South Africa, Rev Canon Peter Maiden of England, Rev Ulf G Ekman of Sweden and R Rajkumar of Delhi, are the speakers at the convention.
More reports from Maramon Convention 2011:
Bishop slams govts for exploiting poor through sale of liquor
Prof Barney Pityana's message
Convention begins
Follow The Christian Messenger on Twitter | Facebook