Jacobite Syrian Church welcomes widows, divorcees to become nuns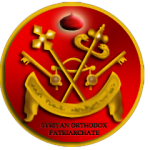 THE Jacobite Syrian Church has introduced a provision for widows and divorcees to be trained and serve as nuns.
Part of the Syrian Orthodox Church, the denomination presently has around 250 nuns and 10 convents in Kerala.
"Widows, divorcees, spinsters and disabled can get trained and become nuns," said Fr Varghese Kallappara, spokesperson of the Jacobite Church.
If widows and divorcees have children, they would be admitted to various children's homes run by the church, he told the Times of India.
The spokesperson also said that the church will welcome women in their 30s and 40s who remain unmarried due to financial constraints.
The latest move is attributed to the shortage of nuns to manage the church's existing and new ministries.
Last week, the Kerala-based church conducted election to the Jacobite Syrian Christian Association, the administrative body of the church, at Puthencruz in Ernakulam.
Besides the ordaining of widows and divorces as nuns, a resolution brought out at the end of meeting recommended 30 per cent reservation for women in administrative bodies.
From this year itself women would be nominated as members to the managing committee and working committee of the church
Fr Kalparra informs that there were demands to introduce reservation for women on similar lines to that of 33 per cent reservation to women in Parliament.
Jacobite Church Synod secretary Metropolitan Joseph Mar Gregorios says the proposal was already there from sometime but could not be implemented due to various reasons.
According to the bylaw of the Church, laity should be given adequate participation in the church and women also come under the definition of laity.
Poovanthara Mathai Cor Episcopa of Thrissur diocese was elected the new priest trustee of the church. A 267-member managing committee has also been elected. Christian Today
Short URL: http://www.christianmessenger.in/?p=4481
Posted by
The Christian Messenger News Desk
on Sep 5 2012. Filed under
India
. You can follow any responses to this entry through the
RSS 2.0
. You can leave a response or trackback to this entry