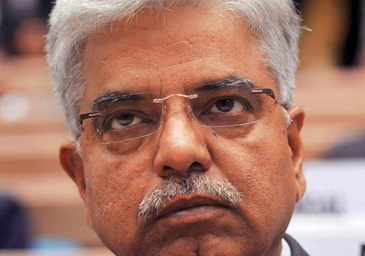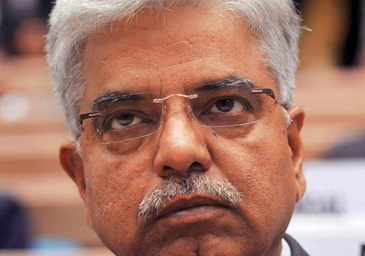 DELHI Police chief B S Bassi has directed all SHOs and sub-divisional ACPs to visit churches, and Christian and missionary schools in their area every day and submit a daily report to him.
Police are also preparing to launch a helpline, a Facebook page and a Twitter handle as a measure of security for the Christian community in the capital.
"Police officers at the senior level are monitoring the social media pages for the Christian community to interact with police and send their complaints and concerns with regard to their safety. The pages will be launched in a day or two," a senior police officer said.
The move comes immediately after Bassi was summoned by the Union Home Ministry on Friday after a theft was reported at a Christian school in South Delhi.
Bassi was summoned by the PM and met Home Minister Rajnath Singh after Rs 12,000 was allegedly stolen by a group of unidentified men from the Holy Child Auxilium School in Vasant Vihar on Friday. Delhi police were pulled up and asked to increase security measures in the city.
Also read:

Modi threatens action against religious fundamentalists

"My government will ensure that there is complete freedom of faith and that everyone has the undeniable right to retain or adopt the religion of his or her choice without coercion or undue influence," Modi said.
Bishops express concern over church attacks

THE CCBI expressed this view even as the Bishops held a protest march in the city covering a distance of about one km with hundreds of people also joining them.
More than seven incidents, including those of a fire, theft and alleged arson, have been reported in churches and other Christian institutions over the last three months.
Police sources said the ACPs have also been directed to initiate dialogue on a daily basis with the administrative staff of these schools and churches.
"We are taking extra steps to ensure that the community feels safe in Delhi. In case they face any trouble, they have been asked to immediately report it to the area SHO or the sub-divisional ACP," an officer said.
Police said they had also applied for a helpline and are waiting for the four-digit number from the telecom services. The helpline will be active 24×7. A group of PCR personnel will take calls from members of the Christian community in cases of emergency.  Sarah Hafeez & Ananya Bhardwaj in The Indian Express