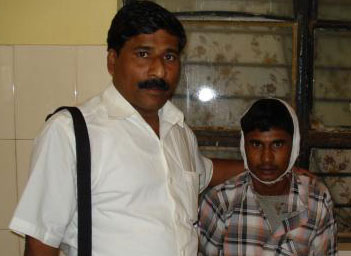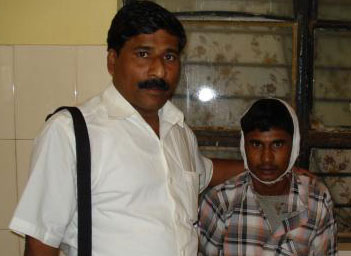 AS many as 15 Christians were hurt in an attack launched by members of two fundamentalist Hindu outfits against a church in Karnataka recently.
A group of fundamentalists belonging to the Sangh Parivar gatecrashed an fasting prayer meeting in Davanagere in Karnataka and beat up believers on Oct 26.
Eyewitnesses said there were about 200 people in the violent group of men that launched the attack against Christians with clubs and stones. The condition of 5 Christians is said to be critical while the others were treated as in-patients at the Chigateri Government Hospital in Davanagere.
The fundamentalists belonged to RSS and Hindu Jagaran Vedike, reports said.
The radicals were being led by saffron brigade activists identified as Ramesh Kanade, Manjunath, Ramesh, Veeresh, Santhosh and Yogesh Bhat.
As soon as they reached the venue, they ordered them to switch off the milkes alleging that their mikes were disturbing them and that they were also forcibly converting Hindus to Christianity.
Sub Inspector Ramesh Kulkur along with 5 police constables also arrived at the venue and began inquiring into the complaint lodged against the Christians by the Hindu fundamentalists. But the rabid radicals ruthlessly attacked the Christians.
Pastor Rajashekhar (45) is in charge of the Divine Healing Medicine Church in Davanagere, Karnataka, which has a membership of about 1,000 believers. The church is in existence from the year 1997.
Later, pastor Rajashekhar along with a lawyer Mr. Aneesh Pasha and a group of believers went to the KTJ Nagar Police Station and lodged a complaint against the attackers. They also met the Dy S.P Shivakumar Gunare and briefed him about the incident in the church who, immediately moved into action and arrested 5 of the culprits later in the night.
It was the same church which was attacked in 2008, though then known by a different name as the Full Gospel Assembly Church, leading to serious repercussions in the State. It is also learnt that it is the same people who also led that attack in 2008.
On Aug 12 in 2008, the members of the Hindu Jagarana Vedike and Sri Rama Sena began a daylong attack, torturing priests and worshippers, assaulting Christians and destroying churches and church property. The miscreants gathered outside the Full Gospel Assembly Church, Davanagere, in the morning and picketed the church amid a non-stop barrage of abusive slogans against Christianity, pastors and members of the congregation.
External link: Invoke Goonda's act against Davanagere church attackers