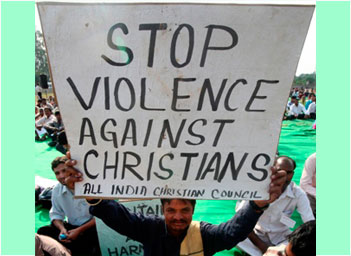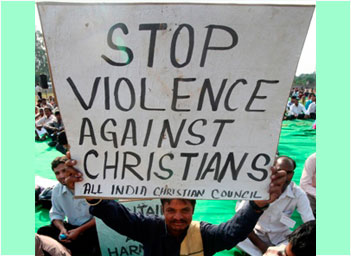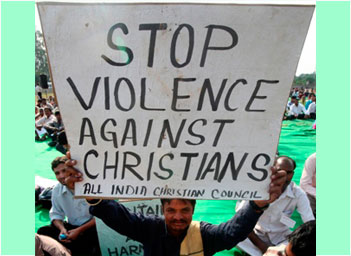 CONCERNED over the growing attacks on the Christian community across India, 19 Christian MPs on on March 20 met in New Delhi and chalked out a strategy to counter these attacks and project the community's immense contribution to the nation.
The parliamentarians also expressed concern about continuing attacks on minorities and hoped that the assurances given by the Prime Minister Narendra Modi would be honoured.
"The parliamentarians were of the view that the majority community is not communal but it is only a minuscule minority amongst the majority community which is so," a press communique stated.
Attention should be focused on the work done by the Christian community that runs schools, colleges, hospitals, old age homes, and orphanages across the country and was deeply involved in the uplift of society as a whole, the statement said.
The meeting also decided that a common agenda paper would be prepared and would be circulated amongst the larger Christian community with the aim of bringing all denominations under a single banner.
The meeting, which was held at Bishop's House was attended by several senior members including former Lok Sabha speaker P.A. Sangma of Meghalaya, Derek O'Brian from West Bengal, Jose K Mani of Kerela, former Nagaland Chief Minister Neiphiu Rio, Oscar Fernandes, P.J. Kurian and Rabi Barnard amongst others.
The meeting was also attended by two of the four Indian Cardinals, namely Ivan Dias and Baselios Cleemis.
The MPs also decided to meet every quarter and the next meeting would be held in the first week of May. IANS
Nun gang raped by dacoits in West Bengal

A nun at a convent was gang raped at Ranaghat in Nadia district when about a dozen armed men entered inside the Convent of Jesus and Mary.
Church vandalised in Haryana, cross replaced with Hanuman idol

AN under-construction church in Haryana's Kaimri village was vandalised by a group and the cross replaced with an idol of Hanuman, triggering tension in the area.
West Bengal nun rape case: Cardinal Cleemis seeks 'visible justice'

THE 71-year-old rape survivor has forgiven the bandits, but the authorities must ensure that justice is made visible, the head of Catholic Bishops' Conference of India, Cardinal Baselios Cleemis, said on Wednesday.