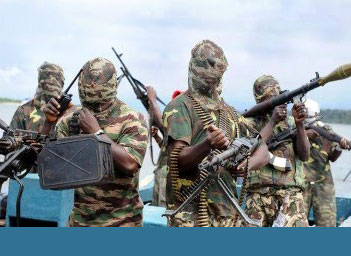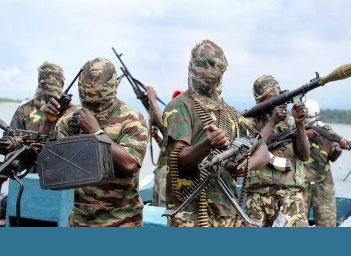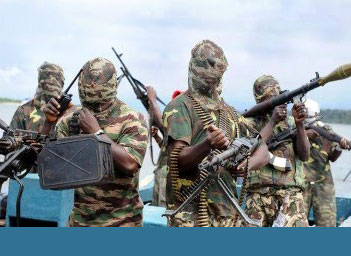 AT LEAST 20 women and girls were reported missing on Thursday at a nomadic settlement, Garkin Fulani, near Chibok town, Borno State, after gunmen suspected to be members of the Boko Haram staged a midday abduction.
According to security personnel and residents, the gunmen also kidnapped three young Fulani men and drove off with their victims at gunpoint to an unknown destination.
The settlement, which is not far from Chibok town where over 300 girls were abducted on the April 14, was attacked on Thursday afternoon at a time when the menfolk were out minding cattle.
The local hunters and members of the Vigilante Group of Nigeria, who were recently deployed to secure schools around Chibok town as junior secondary school students resume school to write their term papers, said they got the information late and could not chase the abductors.
"We were told that the gunmen went to Garkin Fulani near Chibok town and forcefully took away the women. They invaded the settlement at the time most of the male members of the place were all out either on grazing activity or some went to the market," said Alhaji Tar, the chairman of the Vigilante who returned from Chibok on Saturday. "Due to poor communication the news did not go out immediately, even the Fulani men only got to know about it when they returned home late in the evening; but villagers around the place said they saw the gunmen driving in about three Hilux jeeps."
Muhammed Gavva, who acts as spokesperson of the vigilante, told Premium Times on Sunday that no one has been able to trace the whereabouts of the missing Fulani women and men.
"Honestly, up till today (Monday) we have not heard anything concerning the missing women that were abducted near Chibok town on Thursday. If our men had got the wind of it earlier, we could have tried to go after them. Even when they eventually got to know about it, which was hours after, they still went after them but you know, (the abductors) had better vehicles and ours are not that good, so (we) could not go far," said Mr. Gavva
Speaking to journalists via phone, the state Police Public Relation Officer, Gideon Jubrin, said the police in the state was yet to receive such complaint about missing Fulani women. He however promised to make some internal enquiries and get back to journalists as soon as possible.
A security operative in the state had earlier confirmed the incident to journalists but said details were still "sketchy." All Africa