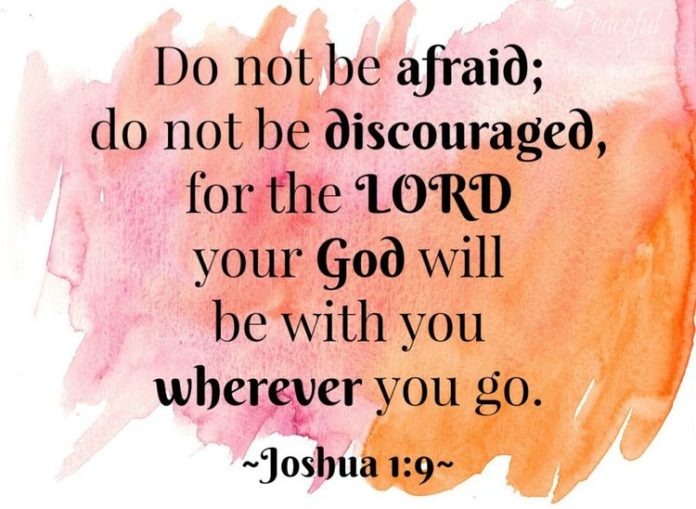 By Peter Kennedy
"Have I not commanded you? Be strong and courageous. Do not be terrified; do not be discouraged, for the LORD your God will be with you wherever you go." – Joshua 1:9.
Pastor Bob Russell is a Christian author and preaching minister at Southeast Christian Church in Louisville, Kentucky. He wrote about a father who watched through the kitchen window as his small son attempted to lift a large stone out of his sandbox. The boy was frustrated as he wrestled with the heavy object because he just couldn't get enough leverage to lift it over the side. Finally the boy gave up and sat down dejectedly on the edge of the sandbox with his head in his hands.
The father went outside and asked, "What's wrong, son? Can't you lift that rock out?"
"No, sir," the boy said, "I can't do it."
"Have you used all the strength that's available to you?" the father asked.
"Yes, sir," the boy replied.
"No, you haven't," the father said. "You haven't asked me to help you."
Troubles will come to all of us, but we can have God's strength to help us. Today in prayer, give Jesus your worries, anxieties and fears and trust in Him to strengthen you.
"The way to grow strong in Christ is to become weak in yourself." – Charles H. Spurgeon.
God's Word: "But he said to me, "My grace is sufficient for you, for my power is made perfect in weakness." Therefore I will boast all the more gladly about my weaknesses, so that Christ's power may rest on me." – 2 Corinthians 12:9. Read another devotional