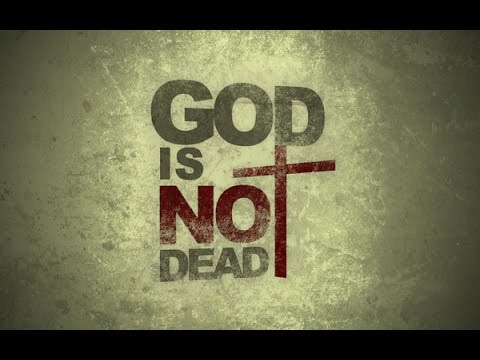 By Don Davis
To recap part one; I presented God descriptions and deeds, God rejecter trends and behavior, part of science and atheist-paradoxes, elements of Satan, his angels, spirits and aliens, spiritual and supernatural powers, along with discussions of Satan's strategy, and God denial recklessness. I will resume elaboration with Satan, his angels, spirits and aliens, books and scripture, spiritual and supernatural powers, Satan's strategy, past history of gods, science and atheist-paradoxes, faith, judgment, Jesus Christ, and the incomparable power of the one true God and Creator and His Son Jesus Christ. Not necessarily in that order.
(Continued)
I begin by cautioning you to be wary of Satan's contemporary deceptions with his fallen angels, evil spirits, untested spirits of any kind, and so-called-aliens.
I'm especially concerned with a significant part of the North American, Western European, and Russian inhabitants as they closely mirror the church of the Laodiceans in Revelation 3, and have a lethargic attitude to impending, irregular-transpiring prophetic occurrences.
Countries in South America, Africa, China, the Middle East and India emerge as having a firmer foundation of unnatural events because it is a conventional part of their culture. Additionally, many in these regions are experiencing, today, serious persecution against Christianity, and because of their faith and Godly-conditioning through these harsh trials, they might be more receptive to Godly-prophecy-events, better enabling them to withstand the forthcoming vast satanic onslaught.
We certainly pray and hope everyone will be ready and spiritually prepared for Satan's devious campaign, and for what is to come.
With that said, Satan's major objective is to have every person doubt God or doubt He is the Supreme God and Creator.
Subsequently, Satan can try and fill that void of want-to-be-creator and a supreme-god when the appointed time comes, as he strived to do in the early days of earth while at the same time his angels and spirits openly wreaked havoc as gods.
As an example; this present aliens-are-our-ancestors cult is evidently another fallacy of Satan to eliminate belief in God, and God as the Creator.
First and foremost – everything that was and is, was created by God. Everything.
The one useful point the alien-believers provide is, confirmation of the massive earthy correlation of ancient data, and that our ancestors were correct. Many on this planet indeed did worship angels and spirits as gods, who in turn provided supernatural powers, magical items, knowledge and everything necessary for existing, as recorded in history.
In those days the god-subject wasn't up for debate, expressly, The God of gods. The disputes were, the type of god, their actual names, their power or authority, who they represented, where they were from, and science and life benefited from the gods.
Cases in point, kings and wise men and women of old worshiped, studied and left documentation orally, and in illustrations, writings and monuments. In 2 Kings 17:23-27, the immigrants from Babylon, Cuthah, Ava, Hamath and Sepharvaim dispatched to Israel to replace the Israelites were slain by lions sent by God, accordingly the King of Assyria sent a Jewish priest to teach the foreign colonists in Israel the manner of God. And the fifth Prefect of the Roman Empire Province of Judaea, Pontius Pilate, needed no further motivation to try and release Jesus when his wife warned him of her dream and when he, Pilate, heard Jesus was the Son of God. Individuals, greatly educated individuals, in those days were reluctant to dispute with a possible-god, gods in whom they acknowledged, feared and worshiped.
Besides, there is far, far, far too much worldwide physical substance that is consistent or in parallel for the narratives, about God, gods (angels), and their offspring, evil spirits, and creatures and beings, to be conclusively false. Even though everything reads and sounds like a fairy tale to us, it didn't in history because they saw it and lived exactly the way it is told, or near to something comparable. Things and events so remarkable and affecting that they tried to detail the phenomenon.
It also appears that both angels and evil spirits are territorial and thence most of the god characteristics and depictions reflect each particular region or continent. It may be potentially true of alien-types as well.
Aliens are the in-thing theory and conspiracy distraction for the present decades. But, there is an excessive amount of data that reflects that this may be no conspiracy. For years, allegedly, there have been cover-ups, and that the United States government and international administrations have gone to extreme efforts to hide 'something' UFO and related. Why?
Let's use pilots for an example; I've personally talked to pilots, both military and commercial, both secular and Christian, which have had encounters with UFOs. They have provided solid descriptions along with other details; they are not mentally unbalanced and highly unlikely they are 'seeing things' that are not there.
However it's true, Satan as Prince of the Principality of the Air could be creating illusions. But, why would he go to that trouble in our universe to mislead, unless maybe he was planning a monstrous delusion. And any delusion Satan plans, should be taken exceptionally serious. I cannot stress how vitally important this 'alien issue' could be.
Hereby, the alien theory may be the most dangerous to planet population because there have been worldwide signs and stories of aliens, or outsiders, in our earth culture since the beginning.
If proven to exist, there is little doubt that these so-called-aliens are another type of fallen-angel variant, which may have been around for millennia, and have their own communities. The alien-fallen-angel-bred creatures would be aided, protected and educated by their fallen-angel fathers to propagate, utilize off-earth material, control principalities of the air, and exploit heavenly-familiarity and mechanical-astonishing devices to eventually serve Satan in deceiving the world, except for the elect of God.
Thereby together with the Bible, I propose that the Book of Enoch, the earliest recorders of history, stories from our ancient historians, and the ancient royal scribes and recorders of world accounts, which unbelievers classify as myths, are instead mostly correct (not the parts about Satan and gods being God). The antique versions are not intended to be falsehoods, and they are not records of liars.
Just because we haven't seen it today, found the bones or discovered the evidence does not make these past historians false witnesses. The dismissals notably make us blind or unreceptive to what our forefathers and mothers have been claiming true all these years.
Let's examine the controversial Book of Enoch. It was excluded from Christian canons scripture, divinely inspired books or accepted by the Church, by the 4th Century (301 – 400 BC). Reportedly, the original manuscript was rejected by the religious establishment because it acknowledged angels sinning, explained angels and authorities, prophesied about the Christ, and 'needed strong belief' in order for acceptance in lieu of beings, powers, events and more.
Maybe the ones that discarded the Book of Enoch from the Bible in the 4th Century, themselves needed stronger belief in God and, should have preserved the book as part of scripture. At the very least Christians, through the ages till now, would have had a firm base of understanding angels, spirits, authorities, principalities and such. Unfortunately, most present-day Christians have minimal exposure and comprehension leaving them ill-equipped and skeptical of the strange and seemingly-unrealistic foreboding prophecy.
By the way, it is accredited that 'a' Book of Enoch is accepted by the Ethiopian Jews, and the Ethiopian Orthodox Tewahedo and Eritrean Orthodox Tewahedo Churches. But it is not known how close to the original Hebrew or Aramaic manuscript their versions are. As a result, this is not a referral to read the Book of Enoch as the original book in Biblical canon scripture is not known to exist.
As for various Christians today, some have deteriorated into politically-correct-disciples or practicing for religious or family tradition only. They are vastly unread and exhibit shallow spiritual depth, accepting material from anyone rather than reading, testing and praying. But, faithful and dutiful Christian champions recognize this dilemma and are zealously working, praying and contributing to changing this spiraling trend.
If you doubt the bulk of what I write; consider the devotion, worship and service of certain men and women in your own community that truly signifies the conduct and performance of past, renowned Biblical men and women.
Here I'm going to add an establishing note of sorts; worship, faith or belief is powerful. Faith in God and/or Jesus Christ has accomplished mighty actions. Faith in God and Jesus Christ draws them closer. Stagnate or no faith and unbelief eventually makes them withdraw and/or angry.
To the other-world or dark-supernatural world, faith, belief and worship can best be described as a kind of dazzling drug, pumping up Satan, his angels, the evil spirits or demons. It makes them more active, for good or bad, and more influential or domineering in your life. It will enrage God and embarrass Jesus Christ. That is an oversimplification of worship, faith and belief.
Nowadays scores are arrogant; we think were smarter than our ancestors, and science, agnosticism and pleasure have become religion.
Notwithstanding, science and atheism have absolutely no answers for legitimate paranormal power, only to deny the God-interconnected authenticity. And with Satanism, spirits, voodoo, witchcraft, demonology and the black arts re-emerging, principally with youth, their faith and worship, which is crucial in empowering supernatural beings, will create powers unseen in centuries. Leaving science and predominantly atheism as folly.
Scripture in Matthew 24 and Mark 13 reveal in the latter days there will be bogus messiahs and prophets showing great and marvelous signs and wonders fooling large portions of the populace. A return to the circumstances akin of the ancient days, as written in olden times, but much worse. When the wicked are revealed, in 2 Thessalonians 2, God too sends 'a strong delusion that they believe a lie', and that may perhaps have already begun or occurred.
Consequently, we cannot discuss disbelief in God without scrutinizing Satan and his evil beings and spirits. This subject is also very contentious.
Evil spirits are chronicled as the offspring of fallen angels and women on earth. When the crossbreed, or their human body, which is mortal, dies, their spirits are prisoners to this earth, therefore, they roam looking for rest, trouble, and possession of another body. Any kind of body.
Many were born half-human, some from the union of other earthy creatures, but all have some kind supernatural gift, knowledge, power or abnormality, and know humans extensively. This is why they can seduce or trick a human so effectively, and their king is Satan.
As I touched on in the fiction book, The Theogonic Resurrections; there are suspected satanic and evil spirit conduits, including satanic familiarity or willingness, witchcraft, and black or magic arts-related material, in books, television, computers, movies, videos, music and games.
The danger is; one can be possessed by means of interaction. Signs of possession are erratic, deviant, violent and reversal behavior, self injury, shouting, voice changes, epileptic similarities, multiple personalities or disorders and murder. In fact, some medical issues today might actually be possession.
As proven in Scriptures, demon possession is removed by persistent prayer (strong deaf and dumb spirits), and the verbal command, sometimes in the local language, using the name Jesus of Nazareth, and Jesus Christ (through the power of His shed Blood on the cross).
Then, there is the satanic bloodline as referred to in Matthew 13:24-43, in the story of Wheat and Tares. Some on this earth are 'sowed' by Satan, live among us, and won't be known until God sends His angels to harvest the earth. Plus, may be further confirmed in Matthew 7:22-23.
Finally we come to Jesus Christ, and as He revealed to His beloved disciple John on Patmos, when declaring to the Angels of the Seven Churches; He is the Alpha and Omega, the first and the last, the beginning and the ending, which is, and which was, and which is to come.
When Jesus Christ was on our earth He was the preeminent model of service, sacrifice, love, mercy, and forgiveness.
When Christ returns, the earthy Period of Grace will be over. He will be Lamb turned Lion. If you want to read about His ferocity, supremacy and horrifying (to His enemies) supernatural abilities, read Revelation 19:11-21.
Then, at The Judgment Seat of Christ in 2 Corinthians 5:10, the dead and the living will be judged, whether they were good or bad.
In conclusion, God is who He says He is.
Ignoring or denying God and Jesus Christ will achieve nothing but ruthless penalty.
Satan is a liar, as declared in Genesis 3:4-5, when he spoke through the serpent, and in John 8:44, 'a liar and the father of lies'.
And Satan has nearly achieved his goal by creating a broad atmosphere of God disbelief, Jesus Christ skepticism, a non-existent Satan, rejecters of Bible and history, doubters of creatures and beings, and a world full of people vulnerable for fright and distress when bizarre and deadly supernatural prophecy is fulfilled.
Plus, since Satan is not willing to repent, he is cursed to fall and be relentlessly chastised. But, he is extraordinarily tricky and will try and take as many unwise people with him as he can. Satan is not to be underestimated. I cannot emphasis enough how imperative it is to be prepared for the upcoming satanic deceit.
Remember, there are punishments sentenced by God. The ones recorded in the Bible are (may be more): cut to pieces, assigned a place with the unbelievers, and beaten with stripes or blows in Luke 12:46-47. Christ's illustrations are talking about 'the Lord or master's servants', hence Christ is talking about servants of God.
Matthew 8:12, 22:13 and 25:30 describe 'servants and children of the kingdom' cast into outer-darkness.
But the most dreaded is the abyss or lake of fire, also known as the Second Death, as described in Revelation 20:14. When Christ and the Spirit are speaking to the churches, plural, in Revelation 2, He clarifies that 'He that overcometh', and stipulates what must be done by each church and individual, will not be hurt by the Second Death. Certainly, material worth scrutinizing and debating.
I additionally suggest reading 1 Corinthians 6, Paul is writing to Christians, believers, in regards to behavior and judgment.
Thus, keep focused on God and His Son Jesus Christ, and do the will of the Father in Heaven. Seek out the congregations, and men and women in your own community that truly duplicate the renowned Biblical men and women of devotion, worship and service.
God's demands and expectations are simple; obey and be compensated, disobey and be disciplined.
Jesus Christ's message is simple, to love the Lord thy God, as He repeated Deuteronomy 6:5, in Mark 12:29-31.
Take advice and heed common sense from one of the wisest men in the world, King Solomon, in Ecclesiastes 12, and the Book of Proverbs, for fear and reverence of the Lord.
Even logic dictates choosing the winner, God the Creator and His Son Jesus Christ. Not the losers and the condemned – Satan and his angels.
I close with these verses, for those who are blessed to have been enlightening by God and His Son Jesus Christ.
1 John 2:24-27 King James Version.
24 Let that therefore abide in you, which ye have heard from the beginning. If that which ye have heard from the beginning shall remain in you, ye also shall continue in the Son, and in the Father.
25 And this is the promise that he hath promised us, even eternal life.
26 These things have I written unto you concerning them that seduce you.
27 But the anointing which ye have received of him abideth in you, and ye need not that any man teach you: but as the same anointing teacheth you of all things, and is truth, and is no lie, and even as it hath taught you, ye shall abide in him.
Amen.
This article barely scratches the surface, but I hope it is enough for people to seek out God, Jesus Christ, respectable Biblical-type individuals, and prayerfully read and study on their own.  End of part 2 of two.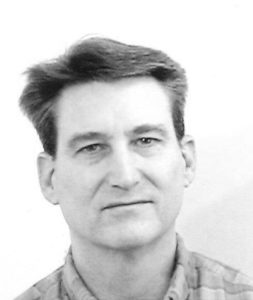 Don Davis is a published Middle East analyst and book author. For more than twenty years most of his research material was client confidential and behavioral related. But many of his abridged reports on current or Israeli subjects have been posted as articles or blogs in The Christian Messenger in India, The Times of Israel, and in American news online. Don is also the book author of The Children of Santiago and The Theogonic Resurrections.