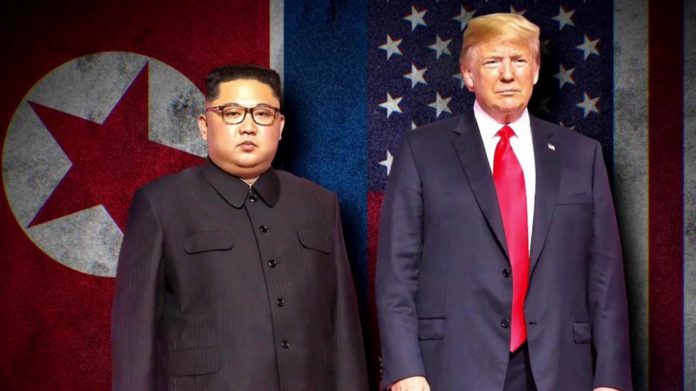 The South Korean Archbishop Kim Hee-Jung of Gwangju has called the outcome of the 12 June summit in Singapore between US President Donald Trump and North Korean leader Kim Jong-un "a surprise and a joy".
He was speaking after the announcement that the two leaders had signed a joint statement making commitments to build "a lasting and stable peace regime on the Korean Peninsula".
In the agreement, the US and North Korea agreed to: "establish new US-DPRK relations" and bring a formal end to the 1950-53 Korean war; to join together in their efforts to build a lasting and stable peace regime on the Korean Peninsula", with a commitment from Mr Trump that there would be no more US military exercises with South Korea, exercises he called "provocative war games"; a commitment to "work towards complete denuclearisation of the Korean Peninsula" (reaffirming the Panmunjom Declaration, signed by South Korean President Moon Jae-In and Kim Jong-un on 27 April); and an agreement to "recovering POW/MIA remains [from the Korean War], including the immediate repatriation of those already identified." Mr Trump said that when he made this suggestion Mr Kim replied, "It makes sense. We will do it."
In his comments on the summit, Archbishop Kim Hee-Jung referred to the Second Vatican Council's pastoral constitution on the Church in the modern world, 'Gaudium et spes': "Peace is never attained once and for all, but must be built up ceaselessly", he quoted from the document, emphasising that the negotiations on Korea were an ongoing process.
The South Korean bishops have called for Catholics to pray a novena for North Korea from 17 to 25 June with specific prayer intentions for each day. This includes prayers for the North Korean people, separated families, North Korean refugees, evangelisation of the North, and the peaceful reunification of the peninsula.
In the press conference following the summit Mr Trump faced several questions about whether he had addressed North Korea's human rights abuses in his private discussion with Kim Jong-un.
He replied that human rights were "discussed relatively briefly compared to denuclearisation", but the regime's persecution of Christians had been brought up. "Christians, yes. We … brought it up very strongly.  You know, Franklin Graham [son of the late American evangelist Billy Graham and CEO of the Samaritan's Purse organisation] spent and spends a tremendous amount of time in North Korea. He's got it very close to his heart. It did come up, and things will be happening."
Archbishop Alfred Xuereb, apostolic nuncio to South Korea and Mongolia, told Vatican News: "You can imagine how anxiously the Korean people and the church here in Korea are experiencing this truly historic moment. It marks the beginning of a still long and arduous journey, but we are hopeful because the start has been very positive, very good."
Pope Francis prayed last Sunday for the success of the US-North Korea summit, saying he hoped it would lead to lasting peace. After praying the Angelus with an estimated 20,000 people in St Peter's Square, the Pope said he wanted to convey "a special thought to the beloved Korean people", and he asked the crowd to pray the "Hail Mary" so that "Our Lady, Queen of Korea, may accompany these talks".