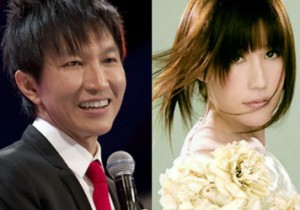 PASTOR Kong Hee of City Harvest Church (CHC) in Singapore has been arrested along with four others for allegedly misusing $18 million in church funds.
It is alleged that the megachurch pastor misused the money to launch his wife in a music career. The arrested include Hee's deputy and three other ministry members.
A statement put out on the church's website said: "This morning, Pastor Kong Hee, Pastor Tan Ye Peng, John Lam, Chew Eng Han and Sharon Tan were informed to attend court tomorrow. There is no case that is being brought against the Church."
The church leaders have been released on bail. Authorities reportedly plan to officially charge Pastor Kong with conspiracy to commit criminal breach of trust.
The Commercial Affairs Department (CAD) commenced an investigation into financial activities at City Harvest Church back in May 2010, around the same time the Commissioner of Charities (COC) launched its own probe into the alleged misconduct and mismanagement of the building fund. The investigations found that at least $18 million in funds had been misused and had helped finance the music career of Hee's wife and co-founder of the church, Ho Yeow Sun, Christian Post reported.
"If you look at this organization, you can see that the board was dominated by people who were essentially employees of the church. So, the question therefore is where is the check and balances in place," said Mak Yuen Teen, associate professor from the National University of Singapore Business School.
"The board was not really independent of the management of the organization. This case is also complex because you do have a number of individuals who are implicated in this case. So, if you have a number of individuals involved, it can make it a bit more difficult to detect and the risk becomes much higher in terms of governance."
Teo Chee Hean, Deputy Prime Minister and Minister for Home Affairs, clarified and backed up the church's statement that City Harvest itself has not been charged with any misconduct, and it is free to continue services and events.
Pastor Kong helped build the church in 2001, and reportedly currently averages over 23,000 attendees weekly.