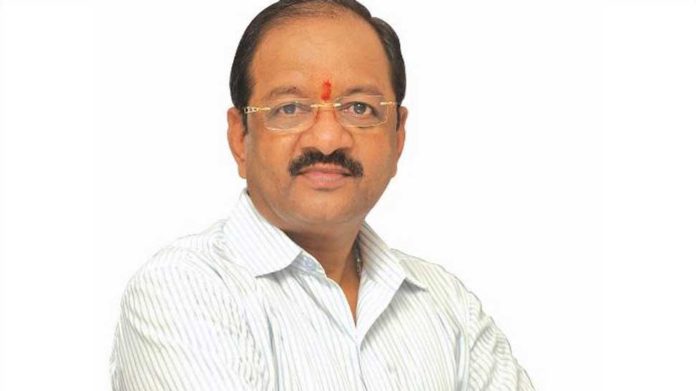 At a time when Prime Minister Narendra Modi and BJP president Amit Shah are gearing up to fight the 2019 general elections on the sabka saath, sabka vikas plank, one of the seniormost BJP leaders in Mumbai, Gopal Shetty, has embarrassed his party by claiming that Indian Christians had no role to play in the freedom movement.
While history doesn't seem to be 64-year-old Shetty's strongpoint, his party bosses would have cringed at his reference to sabka saath, sabka vikas in a video in which Shetty is describing Indian Christians before Independence as "angrez".
The video was recorded on Sunday, when Shetty was addressing a gathering during the Eid-E-Milad organised by the Shia Kabrastan Committee at Malvani in Malad.
"Christians were British, hence they didn't participate in the freedom movement. India was not freed by a Hindu or a Muslim, we fought as one for our independence," Shetty can be heard as saying.
Even as the Congress latched on to the video and tweeted about it, the BJP's Mumbai top brass went into damage-control mode last night.
Ashish Shelar, the Mumbai BJP president and MLA from Bandra (W), said Shetty had been asked to withdraw the statement. "He obviously didn't mean what he said. However, the BJP doesn't support such statements, nor is it the BJP's official position. We fully support the Christian community," Shelar said.
By late Thursday, Shetty appeared to have realised the enormity of his gaffe. He issued a statement to this newspaper, saying: "This is a result of sheer miscommunication and wrong interpretation of what I had said. For me, India and every Indian comes first. The BJP is moving ahead with sabka saath, sabka vikas and I personally believe that main sabka, sab mere."
Further clarifying his remarks, he said, "During my speech there may have been a situation wherein something could have been said unintentionally, but the fact remains that it was the contribution of people from every religion that led to India attaining independence."
Meanwhile, two residents of Orlem in Malad, Jerad Lobo and Mavis Fernandes, have submitted a complaint against Shetty at Malvani Police Station. The two said the complaint should be registered under the Indian Penal Code sections 153(a) for promoting enmity between communities and 504 for breach of peace.
Officers from Malvani Police Station said a complaint will be registered only after a thorough probe, even as the Congress wasted no time on latching onto Shetty's comments.
"The Christian community may be small in number but its contribution in nation-building has been immense. It is unfortunate that a Member of Parliament is making such a discriminatory and provocative comment," said Congress MLA Aslam Shaikh.
This is not the first time Shetty is under fire for his comments. In March this year, he introduced the private member's Bill in the Lok Sabha, seeking to raise the age of marriage for women from 18 to 21 if she is marrying without her parent's consent.