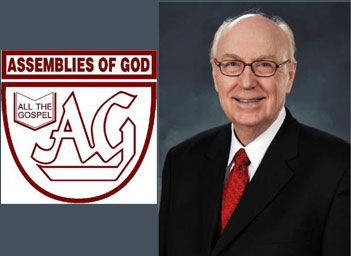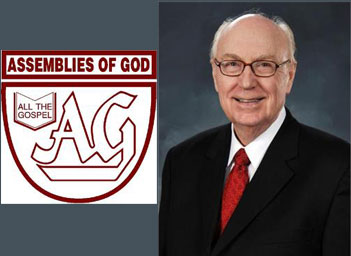 ASSEMBLIES of God minister and longtime evangelist Steve Hill, who became well known as the evangelist for the Brownsville Revival (1995-2000) in Pensacola, Fla., passed away Sunday after a long battle with cancer. He was 60 years old.
Hill, who was a graduate of Teen Challenge—an Assemblies of God program for individuals with life-controlling addictions—went on to graduate from a two-year ministry school run by David Wilkerson. He would become an AG missionary with his wife, Jeri—also a Teen Challenge graduate—holding crusades and planting churches in multiple countries around the world.
On Father's Day in 1995, a day before leaving for Russia for ministry, Hill preached at Brownsville Assembly. He would remain in ministry at Brownsville for the next five years as more than 4 million people, traveling from as many as 150 different nations around the globe, would come to attend the revival services, with hundreds of thousands of lives changed.
Following Brownsville, Hill would continue as a traveling evangelist. In 2003, he founded Heartland World Ministries Church in Las Colinas, Texas. Hill also founded ProdigalsOnly.com, a website designed to help people find their way back to God, and Heartland School of Ministry, which is described on its website as "a soul-winning, presence-driven ministry school of the Spirit, anchored in sound biblical academics." In 2011, Hill was on death's door due to his bout with cancer, but God would grant him nearly three more years of ministry.
Despite his passing, Hill's ministry continues. According to his website, "Steve's evangelistic team continues to hold arena and stadium crusades around the world. These widely attended events prove once again that the unaltered teachings of the Bible are still relevant and applicable to life today."
"Steve's passion was for reaching the lost for Christ," says George O. Wood, general superintendent of the Assemblies of God. "From his ministry through Teen Challenge, as an evangelist, in Brownsville—wherever he ministered, it was all about introducing people to Christ. His passing is a great loss, but I know the harvest of souls Steve has influenced for Christ will continue for decades to come."
Hill is survived by his wife, Jeri, and three grown children, Ryan, Shelby and Kelsey. AG News