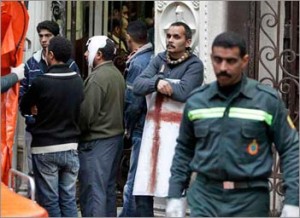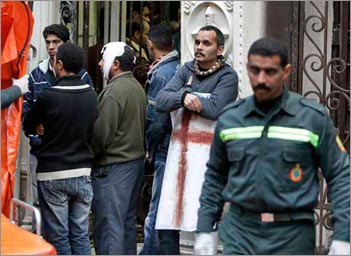 A mob of 300 Muslim men in Egypt destroyed seven Coptic houses and stripped an elderly Coptic woman in the middle of the street on Friday in the Abu Qirqas region of Minya Governate.
The riot is believed to have been triggered by rumors that a Christian man had formed an intimate relationship with a Muslim woman.
Coptic Bishop General of Minya Anba Makarios published this official announcement about the riot on Wednesday 25.
"The Christian called Ashraf Abdu Atiya received violent threats which caused him to leave his village. His parents went to the police on Thursday May 19 to report the threats in the central police station of Abu Qirqas, saying the threats were due to be carried out the next day.
On Friday evening at 8pm an angry mob of 300 men carrying various weapons attacked seven Coptic houses of Copts. They tore down the houses and stole and destroyed the contents. They torched some of the houses. The losses are estimated at 350,000 Egyptian pounds.
The 300 men stripped an old Christian woman in the middle of the street while shouting insults and jeers. The security forces arrived on the street at 10pm and arrested six people.
An investigation has been formally opened.
We are certain that this kind of behavior is not acceptable from any honorable person. We are also certain that the authorities will stand idly by. We want to thank the security services in advance and we are sure that they will do everything in their power to arrest those involved and bring them to justice."
Copts are frequently discriminated against in Egypt despite the fact that the community predates the arrival of Islam. ClarionProject