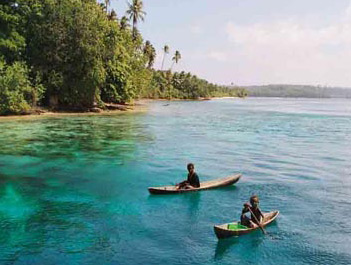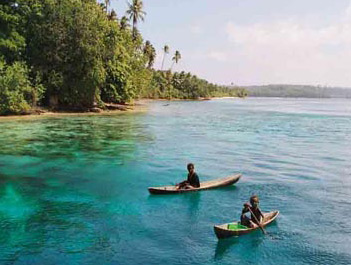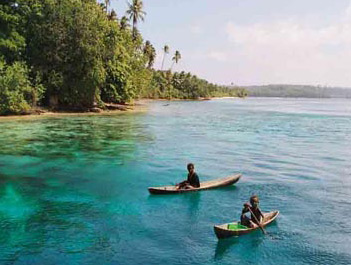 A quake measuring magnitude 6.0 hit off the Solomon Islands on Friday, but Australian seismologists said there was little risk of a tsunami.
The US Geological Survey put the quake at 6.0-magnitude some 272 kilometres (169 miles) west-northwest of the capital Honiara. With a depth of about 9 kilometres, it was about 112 kilometres southeast of the western city of Gizo.
Geoscience Australia measured the quake at about 6.2-magnitude but said it was unlikely to create a tsunami or cause serious damage in the capital.
"It's just off the plate boundary so it's a normal-sized earthquake and positioning for the area," seismologist Hugh Glanville told AFP.
"It's not too close to Honiara. There's a local city with a population of about 6,000 or so that might get a bit of damage," he said in reference to Gizo.
"But the majority of the population is a bit too far away to suffer more than a bit of shaking. And the population in the area is pretty sparse really."
Glanville also said the quake was too small to generate a tsunami.
"Generally a local tsunami starts at about 6.5 (magnitude). It's always possible, but it's just extremely rare that it would generate a tsunami," he said.
"It's just one of the plate boundary earthquakes along the Ring of Fire that normally happens in this area."
The Solomon Islands form part of the Ring of Fire, a zone of tectonic activity around the Pacific Ocean that is subject to earthquakes and volcanic eruptions.
In 2007 a tsunami following an 8.1-magnitude earthquake killed at least 52 people in the Solomons and left thousands homeless.