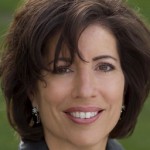 ZONDERVAN, a leading international Christian media and publishing company located in Michigan, US, has launched the updated New International Version of the Bible in digital format – as an e-book.
This is the first time a new Zondervan Bible translation is launched in digital format before the release of the print edition. The printed version of the revised NIV is expected to hit the stores in March 2011.
Speaking on the launch of the e-book, Moe Girkins, president and CEO of Zondervan, said: "Launching in a digital format and spreading God's Word through a one-for-one Bible giveaway follows the heritage of the NIV – to reach more people with God's Word by translating in the language that ordinary people can understand."
Along with the e-book release, Zondervan has also launched a Christmas buy one, give one campaign. For every digital copy of the updated NIV Bible sold through Jan 4, 2011, Zondervan will donate a New Testament of a new NIV-like Hindi translation through Biblica. The media company estimates that it will donate 30,000 copies of the all-new Hindi translation of the New Testament.
Keith Danby, international CEO of Biblica, said: "There are more than 600 million people who speak Hindi, and Biblica is launching an NIV-like Bible translation in this native language so that God's Word could be easily understood by average Hindi-speakers."
The Bible is the bestselling book in history and the NIV Bible is the bestselling version year after year. Over 400 million copies of the NIV Bible have been sold since its first launch in 1978.