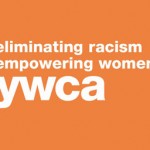 YOUNG Women's Christian Association (YWCA), one of the world's oldest charities, is not Christian any more – at least in its name.
In a controversial name change, the England and Wales branch of the institution that was formed 155 years ago, has renamed itself as 'Platform 51' claiming that its original name "no longer stands for who we are."
Many of its donors are likely to be concerned about the contentious decision. It is also likely to heighten concern over the increasing marginalization of Christianity in the public domain.
However, the name change is effected only in the England and Wales branches of the association. Other branches like the YWCA in Geneva denied they were considering a name change.
Sylvie Jacquat, spokeswoman for YWCA's headquarters in Geneva, said: "The name has been there for more than 150 years and we are not even discussing a change. We see our name as an opportunity for promoting Christian values and principles."
The YWCA was founded by Lady Mary Jane Kinnaird and Emma Robarts to help young women going to London for the first time in 1855.
Platform 51 gets its name ostensibly because 51 percent of the population is female.
Explaining the reason behind the rebranding the charity said: "During the 155 years since we were founded, we've had to evolve to reflect changes in society and the needs and expectations of women. This is true not only of the work we do, but also of our name. Our original name no longer stood for who we are or what we do and people often confused us with another charity."