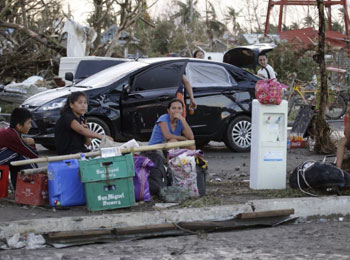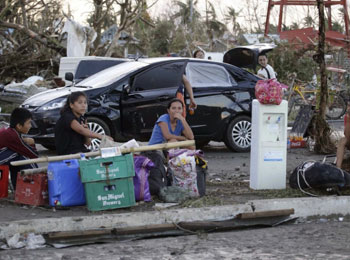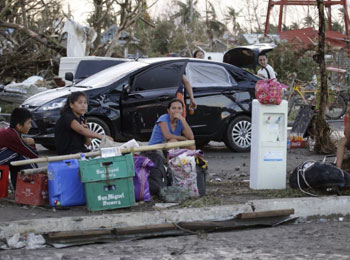 WORLD Vision is mounting a large-scale response to help some 1.2 million people affected by one of the strongest storms on record.
As the Red Cross fears the death toll from Typhoon Haiyan could hit 1,000, World Vision is rushing to provide life-saving essentials like hygiene kits and emergency shelter to survivors.
The development agency has staff members based throughout the country and is working closely with national and
local government disaster response teams to assess both immediate and long term needs.
Many of its Philippines-based staff are responding despite being caught up in the storm themselves, with 37 having suffered damage to their own homes.
Erna Tupaz, World Vision staff from Roxas, said: "The typhoon totally destroyed our house. We're living with neighbours now. I can't do anything but to cry."
Aaron Aspi, World Vision emergency specialist said: "It was like waking up from a nightmare. The rest of the night was giving out interviews in a room with only a candle by my side, everything was pitch-black. There was sudden ray of hope on the first sight of sunlight."
Meldred Matol, World Vision staff member from Leyte, was part of the emergency task force dispatched to assess the damage on Saturday morning.
Matol said: "As relief workers it's really to focus because our families are also affected. I hope God will give us strength to face what we see when we get there."
Grace Baloro, World Vision staff whose family is in Leyte, told us: "I'm worrying about my two children. I don't have any contact with them yet. I left them with their nanny."