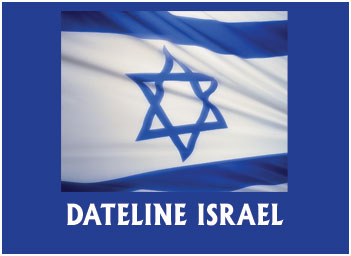 By Don Davis
THE United States, European Union (EU) and the United Nations (UN) cannot cripple Iran's nuclear program because Russia and China will not agree to strong sanctions.
However, the tactics to sanction Iran does not appear as relevant now as the Stuxnet computer malware and Stars virus has 'appeared' in the Iranian nuclear project.
Good thing for Iran. I bet they were terrified that they were going to collapse in weakness from sanctions or worse yet 'condemned' by fierce (worthless) words till they ran screaming into bunkers.
Actually, Middle Eastern cultures do esteem decisive action and strength, which is exactly why western nations don't have any respect, but for some reason westerners have a difficult time grasping this. It's probably because many western leaders live in a bubble as well as their fear to make crucial decisions. They also possess a self-reliance that appears to disregard experienced advisors, and prefer insincere politically correctness rather than being loyal and truthful.
Meanwhile, in the Middle East where culture and countries have been around for several thousand years to our insignificant hundreds and where being candid and reliable is paramount, they see through our hypocritical behavior and, therefore, treat westerners with disgust and disdain.
Why? Despite claiming to mind our own business we stick our noses into everyone else's with the worst of timing and shallow understanding. When movements (like in Iran and Syria) do put their lives at risk for democracy by protesting against murderous regimes (which we encourage) we don't back them up. Nor, are we trustworthy to say what we think, and follow through with what we promise.
Eventually, we either abandon our friends or force our friends to change rather than our enemies. Probably because leadership is too cowardly or lazy to challenge opponents despite knowing the crisis will not be resolved.
Everybody has probably experienced it. A boss 'requests' you do something or change at your expense so they don't have to deal with the consequences of confronting someone uncooperative or unpredictable. Although, I was under the impression that is what leaders were supposed to do.
A similar situation exists with the antagonists Iran which has a repressive society that cannot be effectively monitored whether they are in accordance with law or not. The United States, EU and the UN might deplore and delivering that popular 'condemnation' to themselves and the public, loudly issuing meaningless threats and sternly vowing to 'watch' the situation but Iran continues to develop their nuclear arms programs.
On the other hand, it's easy to restrain democratic countries from protecting their borders, population and honor from persistent attacks. It's much easier to pressure and curtail friendly, open societies like tiny, little Israel from defending their right to exist.
Democratic nations should be supporting other democratic nations, like Israel, in the face of Muslim extremists especially with the upcoming threats of a Third Intifada, coordinated Muslim protest and another Flotilla to break the Gaza blockade. Instead, everyone seems oblivious to the threatening realities in North Africa and the Middle East except to hope that Iran too will crumble from protest and civil war (which is a possibility).
But for the time being, USA is trying to appease our enemies in addition to behaving as if they are overcome with chronic indecision. Or, maybe, the present US administration has a different agenda which does not include Israel anymore. That would coincide with the claim that the UN is completely misguided with their persistent disingenuous treatment against Israel.
The EU is all but lost with their alleged prejudice against Israel, but what happened to France? The French are known for their independent thinkers and doers, they are not easily fooled. They know exactly what is going on in Israel's struggle for survival amidst Muslim extremists who impose their way of life on nations.
Prior to 1966 Israel and France had outstanding relations. The countries had common Islamic enemies and France was the major weapons supplier to Israel. In fact the jet fighter, Mirage III, was the overwhelming Israeli champion in air combat victories from 1966 till 1973. But for the past few decades it seems France prefers the restraints of Muslim law and religion rather than Israel's free-living society.
As a result, USA and EU's ally Israel is exposed to attacks while the Iranian leadership along with her allies insults and defies our leadership and culture while continuing to secretly arm with nuclear weapons to 'wipe Israel off the map.'
Read more columns by the writer
Don Davis has over 20 years experience in analytic research particularly regarding Israeli, Middle Eastern culture, behavior and historical patterns. Don is based in Israel, from where he monitors and evaluates worldwide information on finance, technologies, industries, and the military/political environment for a US consulting company. 

Follow The Christian Messenger on Twitter | Facebook