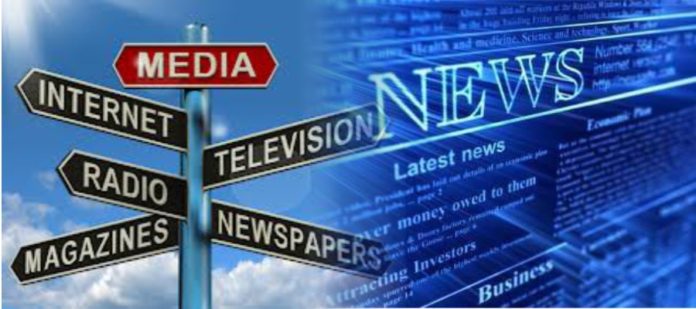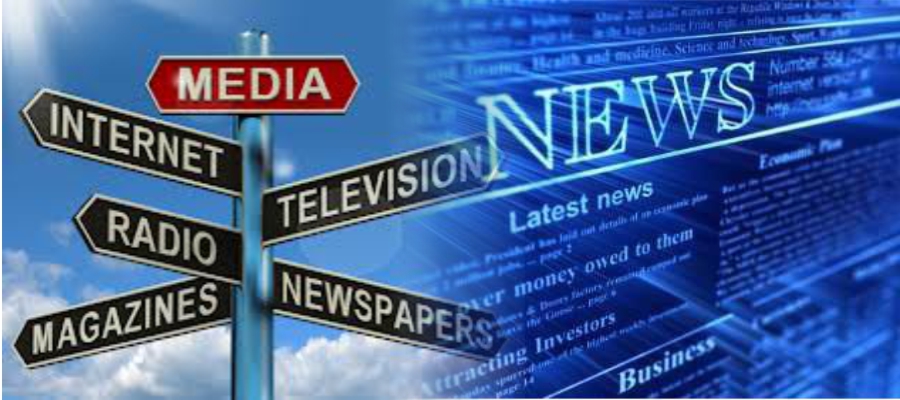 By Don Davis
UNLIKE in the past where my articles have been based on Middle East events, this one is going to have a prediction concerning the United States, which if accurate, will reverberate throughout the free world.
On October 2, 2018 and prior, I released material on a topic which was read by notable American and United Kingdom media related institutions, and in Israel before the Hamas rocket and mortar attacks on November 12, 2018. After the attacks this subject reappeared, from a different perspective and summary, in at least one Israeli media website.
In America I forecast – social media and contemporary news will eventually have to transform in order to survive.  
I foresee this because, besides complications from data collecting, fees and purported misleading services, etc – social media and traditional media news agencies are having profound implications on American city, state and federal governments, organizations, institutes, groups, personnel and voting. Apparently not in a good way for some.  
In the meantime, social media and the traditional news agencies have garnered the full attention of the nationwide population.
Everything linked to the media is now envisioned as 'nuisance' to those who are uncompromising from both political sides.  
One more item to contemplate, many years ago I wrote a thesis called Total Communications Warfare which also became known as TCW and Prime Time Warfare.
TCW, on which I'll elaborate shortly, was designed to use broad media, technologies and communications format to combat unwanted information without resorting to conventional war, torture and death.
In parallel, every assembly or party, whether legal or illegal, evidently feel it's their obligation to protect their secrets, interests and often, themselves. Even, supposedly at the cost of freedom and long-term, devoted friendships.  
Sadly we're not discussing truth; despairingly neither does it seem to matter.
Rather, the factors are fear and anger, along with substance, delivery ability and mass impact which can distort and formulate into national mayhem. In other words, the messenger and their systems will be the scapegoat and the condemned.
The greatest threat to media or news is fear and anger which can easily morph into treacherous paranoia. When people or groups are afraid or enraged – they are normally in a dangerous, unpredictable, unmanageable condition.
Russia started controlling media years ago, although they may refer to it as news and social orderliness. Several countries in an attempt to control news are resorting to killing, assaulting or jailing journalists. Some accuse democratic-style countries, Israel for example, over and above their news-blackouts, with additional news supervision. Together with charges of clandestine strategies by other nations to follow suit.
Purportedly, private detectives, investigators and agencies are in demand and spreading.
Initial movements against social media and traditional media could be subtle, but as destructive as a tsunami, overwhelming with speed, force and effectiveness. News, reporting and social media are changing. 
No one in the business of information dissemination would be immune to the change.
Unfortunately, most will ignore this warning and think social media and traditional media are too well established to change or that this liberty would never be breached in the United States. Or grandstand that my article is agenda motivated. Arrogance and unguarded alliances may play a role in the downfall. Similar to mafia movies when family and friends kill family and friends saying; "it's not personal – it's just business." 
Expressly, some of the media may fall victim to 'friends' who have become secret paranoid enemies.
Returning to Total Communications Warfare, I created the concept in the late '70s and early '80s when I was studying Political Science and Communications in a California university, including TV news presentation and news writing, during which the American ABC News reporter, Bill Stewart, was murdered in Nicaragua. Later as a Middle East analyst, I continued to expand the process well into the '90s.  
It was basically a fight-fire-with-fire attempt against information leakers and distorted and damaging information. A comprehensive, coordinated and exceptionally endowed information assault, however, with procedural configurations and safety checks in order to prevent all-out-anarchy.  
In approximately 1996 it was first exposed externally, primarily to non-American officials in Israel, and later in a spy story proposal to North American and United Kingdom media and entertainment representatives.
Then after certain events in the United States, in 2004 a version mirroring a TCW-type-of-scenario openly appeared with sizable structure. Whether that was a coincidence, I don't know.
Allegedly, there are numerous TCW-type-entities currently active worldwide without accountability jeopardizing existing social media, networking, news, and Internet regulations and standards, furthermore threatening computing algorithm usage and voting autonomy.  
Therefore, careless belief that social media and news will continue routinely, as well as, presuming that any favored person or political party will repeatedly overlook the persistent escalating challenges is simply illogical and unrealistic.
It can get a lot worse.
Consequently, it is exceedingly plausible that American social media, traditional media news, and political messaging will one day be restricted and permanently altered if they do not adhere to future leadership and government.  
Afterward, the rest of the democratic world would proceed likewise.
For those reasons, social media, traditional media news, Internet, radio, television and film industries must provide responsible self-policing to help prevent groundless provocations, and be intensely diligent to protect their freedom. |  More columns by the same writer |
---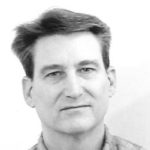 Don Davis is a published Middle East analyst and book author. For more than twenty years most of his research material was client confidential and behavioral related. But many of his abridged reports on current or Israeli subjects have been posted as articles or blogs in The Christian Messenger in India, The Times of Israel, and in American news online. Don is also the book author of 'The Children of Santiago' and 'The Theogonic Resurrections'.