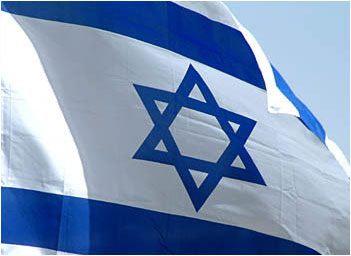 By Don Davis
PEOPLE from many cultures and beliefs have in the past and are currently spending time and money to defend Israel. But, is it really effective? And, why are these helpful attempts controversial or rejected by resident Israelis?  To answer that question I must begin when Israel was reestablished as the Jewish homeland in 1948.
Jews learned a shocking lesson from World War II. The sobering reality was that even in the 20th century the Jews couldn't depend on anyone to protect them including most Christians. In fact, despite clear instructions in the Bible not to judge (Matthew 7:1-2) and not to take vengeance (Romans 12:19), many times throughout history Christians utilized Scripture for their own man-made schemes to justify torturing and butchering Jews. So, is it any wonder that the present-day Jews might have apprehensions about Christian 'support'?
Also read: Does 'Replacement Theology' play a role in anti-Israel behavior?
Therefore, the Jewish State of Israel was set up after the exterminations of World War II primarily to protect people who are/were born Jewish, protect people with Jewish bloodline, and protect people who practice Judaism.
In the beginning, many people immigrated to Israel from a war-torn Europe. Together, with the nation builders of modern-day Israel, they brought with them socialist customs and behavior. Thus Israel was fashioned as a democratic, socialist country with strong Middle Eastern characteristics. As a result, Israelis have certain social expectations of government responsibility pertaining to national insurance, national education, and national utility type companies (though limited privatization is progressing), and might have resistance to Capitalism or to specific western behavior and ideologies.
In addition to the US, the European culture is highly respected and valued in Israel. France was also a major Israeli ally and certain French individuals still maintain Israeli admiration and appreciation.
But, how do the Israeli government and the typical Israeli citizen react to outside 'supporters'?
Nowadays, as a result of the conflicts, isolation and public relations traumas exerted on Israel, the Israeli government will welcome most support in many different forms. However, as in other socialist countries, Israel has not yet totally comprehended or fully utilized the vital significance and benefits of research, surveys, advertising, marketing and PR. Unlike the world and Arab anti-Israel and anti-Jewish PR machine, Israel doesn't have a consistent or coordinated worldwide PR message to the constant assaults. They also don't seem to grasp the importance of perception, imaging, continuity and investment particularly to positive PR for Israel, or how to deliver that message to gentiles who normally will not accept information from Israelis.
Also read: Why does Israel always get the bad press?
The average Israeli has varied responses. Some are glad that anyone would support Israel. Some encourage Christian support. Some are apathetic concerning outside support while some simply question Christian motives.
What's more, even though Israel is a great tourist destination, Israel is not a religious theme park and should be treated with the dignity. It is the Israelis' home and many are sick and tired of the decades of foreign self-serving, individuals, and religious and organizational agendas. Additionally, Israelis are fed up with world pressures, advice and instructions – particularly from people who don't live in Israel. They are outraged and distressed by the deliberate misrepresentation of Israel by the media (for there is no culture on earth as tolerant and rights conscientious as the Jews), and some Israelis are at their saturation point from awe-struck touring, conversion-conversation Christians intent on saving Jews. Be that as it may, many Israelis are willing to politely listen in order to debate.
Besides, although Israel is a democratic country it also has laws protecting Judaism and rightly so because anyone worshiping God as a Jew has been in danger of being severely persecuted. This was a major factor in the re-creation of Israel. Indeed, anyone trying to convert a Jew in Israel could find themselves in trouble according to a 1977 anti-proselytizing law. The same is true for any Israeli Jew converting to another religion for then they are technically no longer a Jew. Accordingly, they might not be afforded the same recognition or may find living conditions a challenge in the land of the Jews.
Moreover, a Jew which converts to another religion or believes anyone is God, other than the God of Moses can be branded 'religiously' as a traitor to God as in Deuteronomy 13:6-11. Jews that convert can literally be treated as if they 'died' (or banished from the family) and have no recognition from family or their everyday environment. Unfortunately, most Christians (exclusively gentiles, as Jews that believe Jesus is the Christ do not call themselves Christian) have no idea of the monumental trials that plague the average Jewish convert's daily life.
Furthermore, the Jews think we Christians are misguided and that we will change. They pray for us as the Jews believe it is the Christian which will convert to Judaism in the 'Latter Days' based on several Biblical scriptures and prophecy. Explicitly, Isaiah 14:1, Jeremiah 31:31-34, Ezekiel 39:25-29, Zechariah 8:23 but specifically Ezekiel 40-47 when it is generally accepted that a Third Temple might be built and the priests begin to sacrifice again. This is also when some believe there is a place for gentiles to worship along with the Jews nearby the Temple.
There are debates surrounding the Third Temple. Christian theologians debate if the Third Temple is simply a metaphor for the Body of Christ or refers to a physical structure. If it's indeed a physical structure, will the Third Temple be built before or after the return of Jesus Christ? (some Jewish Scholars suggest the Temple will be rebuilt when the Messiah comes).
We don't know the answers for sure. Neither do we know why God would allow sacrificing in the future since Jesus Christ represents the ultimate and final sacrifice with His own blood for our sins. Nor, do we know the mind and ways of the Lord that provided His strict ordinances in Ezekiel 40-47 to rebuild the Temple and for the Jewish Priests (seed of Zadok) to begin sacrificing again.
Although we don't know for sure, both the Temple and sacrificing are unmistakably recorded after Ezekiel 38 & 39 which has widespread acknowledgement as happening in the future. If the chapters in Ezekiel do occur in chronological order then there will be a Third Temple.
Consequently, I put this question to all that call themselves Christian whether you are Catholic, Orthodox or belong to one of the various denominations of Protestantism. If the Lord blesses Israel and the Jews during your lifetime according to the prophecy in Isaiah, Jeremiah, Ezekiel, Joel and Zachariah, what will become of you if you have persecuted Israel and the Jews? When the Jews return to God and He showers Israel and His people with blessings and honor, how will you seek His forgiveness?
Also read: The unavoidable accountability of Christians concerning Israel
Will Christians depend on their holiness, righteousness and deeds to save them? I hope not because I contend that the average Christian has failed miserably in his responsibility. Some Christians have been downright cruel and prejudiced against Jews and Israel so much so that they carry out personal and organized vendettas.
I also assert that if Jesus Christ were to return now, He would be disgusted (and angry) at our Christian conduct, delusions, gross sins, and the failures of our church that allow nearly every kind of appalling lifestyle and beliefs that (in some cases) do not include the Name or belief in Jesus Christ. I add as well that we Christians are in danger of behaving exactly (if not worse) like the self-centered, arrogant, greedy, merciless, and corrupt individuals Jesus Christ accused when He was on earth.
Remember Christians, in the 'Latter Days' and when Jesus Christ returns His days of grace will be over! Anyone not in line with Christ will receive ruthless punishment and your title, your lineage or denomination would matter little with Him.
Here is just one sample of the wrath of God as recorded in Zechariah 14:12. This prophecy should be a graphic warning to everyone including people who call themselves Christians: "This is the plague with which the Lord will strike all the nations that fought against Jerusalem: Their flesh will rot while they are still standing on their feet, their eyes will rot in their sockets, and their tongues will rot in their mouths." Christians better examine their own lives and pray they don't experience the Lord's fury and any of the (many) prophetic Biblical plagues.
For those reasons, I strongly advise Christians to put aside theological differences and refrain from proselytizing to the Jews. We must rather enthusiastically support Israel in opposing anti-Israel governments and organizations, and against the continual harassing they face in the media. Here is where Christians can make a monumental difference because unless someone (non-Jewish) is already pro-Israel they normally will not change their opinion based on information from Israelis or Jews.  In view of that, I encourage Christians to assist Israel and the Jews with positive public relations in your churches and communities without preconditioned Christian agendas and expectations of anything in return. Instead, expect the Lord to reward you for supporting His chosen people and land.
Also read: What is the State of Israel really like?
Finally, and most importantly, scrutinize your own relationship with the Lord making sure you are rightly related to Him and pray and trust in the Lord (as it is prophesied and written) that He will soon bring His people back to Himself.
Read more columns by the writer
Don Davis has over 20 years experience in analytic research particularly regarding Israeli, Middle Eastern culture, behavior and historical patterns. Don is based in Israel, from where he monitors and evaluates worldwide information on finance, technologies, industries, and the military/political environment for a US consulting company.
Read latest Christian news headlines
Track The Christian Messenger on Facebook | Twitter