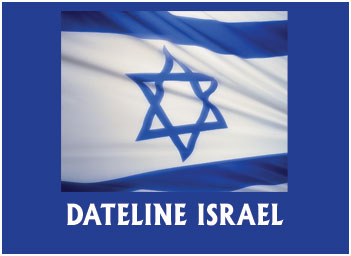 By Don Davis
RECENTLY, I evaluated debates on the new covenant God promises Israel and Judah in the future, particularly since Jesus Christ is a 'New Covenant'.
The promise of the new covenant is found in Jeremiah 31:31-34, Ezekiel 16:60, Ezekiel 36:23-30 and Hebrews 8:8-12. The promise encompasses the rebuilding of the Temple (the Third Temple).
Prophecies surrounding the abomination that makes desolation and prevents sacrificing that you find in Daniel 8:11, 9:27, 11:31, 12:11, Matthew 24:15 and Mark 13:14 also confirm the building of the Temple in Jerusalem.
The abomination that maketh desolation, a little horn which waxed exceeding great, is the beast, the man of sin, the son of perdition, popularly known as the Antichrist in 2 Thessalonians 2:3-4. He will sit in the Temple as God (Some believe Daniel described events of past kings and generals but they are also a description of the beast prophesied in Revelation. It is interesting to note as well that the only other reference to the son of perdition is in John 17:12 when Jesus referred to Judas Iscariot, into whom Satan entered as recorded in John 13:27 and Luke 22:3).
Furthermore, the Temple, the altar, and the worshippers, along with a partial description of the seven years of the Great Tribulation, are mentioned in Revelation 11:1-2.
Nevertheless, to my observation, most Christians either believe the Israel and Judah covenant has already occurred or disregard the significance, or ignore God's promise to His chosen people altogether.
Indeed, Christianity seems to be wrapped solid in its own arrogance so as not to contemplate that Judah and Israel are named specifically in Isaiah, Jeremiah, Ezekiel, Zechariah, Joel and Revelation prophecies. The prophecies underline that the Israelites are forgiven and reinstated to God's love, glory and protection. Oh, and I almost forgot to add something important. God avenges past malice against Judah and Israel.
There are other countries or tribes mentioned in the prophecies though mostly in a negative format, such as being punished or destroyed. The United States should take special note of these prophecies since it is getting increasingly intolerant of anything related to Jesus, deteriorating relations with Israel and the only nation, currently at this time in history, which fits the profile of the notorious Babylon the Great. Also known as the Mother of Harlots, Abominations of the Earth, the great whore, and the woman, Babylon's twisted demeanor and demise are vividly illustrated in Revelation 17.
More disturbing is the upcoming horrendous occurrences attributed to Babylon the Great in Revelation 17:6.
"And I saw the woman drunken with the blood of the saints, and with the blood of the martyrs of Jesus".
This should be a graphic warning to any Christian once the identity of Babylon the Great is confirmed.
Babylon, the Bible says in Revelation 14:8, 17:16, 18:8, 18:21 and 19:2-3, will be completely annihilated. And, if you wish to see the similarities that USA possesses with Babylon the Great read Revelation 18.
Meanwhile, the Christian establishment gives the impression that no matter how they behave or what they believe everything will be alright in heaven. Worse yet, contemporary Christian relationships don't have to include Jesus Christ. How convenient! These so-called Christian congregations pretending to be churches have comprehensively lost their way displaying worldly qualities such as politically correctness, quest for money, power, acceptance, and building massive institutions instead of obedience, mercy, and forgiveness.
Does this sound familiar? It should. It's exactly what Jesus Christ, while on earth, accused the religious leadership of and unfortunately many Christians today mirror that precise scenario (Matthew 12:7 & 23:23).
John the Baptist cautioned that religious association, conceit and expectation were meaningless to God if your heart and actions weren't right (Matthew 3:8-9). Then, Christ reaffirmed this in the Sermon on the Mount (Matthew 5:17-20).
Keep in mind. God clearly states "For I am the Lord, I change not" (Malachi 3:6), "be ye holy" (1 Peter 1:15-16), and issues further self denial instructions in Luke 9:23. Accepting Jesus as the Christ does not exclude you from being chastised for sins or insubordinate behavior committed after you are 'saved'. That is a myth!
What's more, if we try to adjust what the Bible says to fit our desires we risk God's fury which is fully assured in Revelation 22:18-19.
Consequently, Christian disobedience and failure (like the initial disobedience and failure of the Israelites) would explain why God will make a new covenant with His chosen people.
Remember, Christianity came from Judaism (Matthew 15:24) and we know from the Bible that at one time Jews (both Israel and Judah) were zealous for God. For a period of time after Jesus ascended into heaven, the Apostles would not talk, associate or try to convert a gentile. It wasn't until the Roman Centurion, Cornelius that Peter (Acts 10), commanded by God, shared the Gospel to a gentile. Before Cornelius, only Jews or gentiles who had converted to Judaism, were allowed to worship Jesus Christ (Acts 10:28).
Likewise, in the end times, only the 144,000 from all the tribes of Israel (Revelation 7:4-8) are chosen as the 'first-fruits unto God and to the Lamb' (Revelation 14:1-5). No gentile is included.
So, what about our Jewish brothers and sisters who believe Jesus is the Messiah? They don't refer to themselves as Christian so you wouldn't know who they are. Do we, unknowingly, treat them with prejudice and disdain?
Where will it leave Christians who have persecuted Jews and Israel? Is not some form of punishment waiting for those who mistreat, malign, and reject God's chosen people? I contest that everyone, whether Christian or not will be punished and I challenge our Christian leaders to prepare us for these monumental events.
The Scriptures (in at least six books in the Bible) foretell that Israel and Judah will return to God, and that He will forgive, bless and protect them. Just as many Bible books, or more, document God's crushing wrath on individuals, tribes and nations who abused Israel and Judah in the past, and predicts the same ferocity of vengeance against anti-Semitism the future (Ezekiel 38:18). If there is any doubt concerning God's resolve of retribution read Ezekiel 35, 36:1-7 (which probably refers to Arab nations or peoples), Ezekiel 38, 39 and Revelation 19.
Even if we put aside all the Biblical promises and prophecies towards Israel and Judah, do not our own human experiences tell us and confirm the famous cliché that 'blood is thicker than water'?
Well, Jesus Christ was born from the Tribe of Judah (Matthew 1:1-16 & Luke 3:23–38). He is a Jew, circumcised on the eighth day, blessed in the Temple (Luke 2:21-32)), and presently sitting at the right hand of God (Mark 16:19). Additionally, like the angel who announced the birth of Jesus to Mary in Luke 1:30-33, "And he shall reign over the house of Jacob for ever", God means forever! Thus, who dares, whether Christian or another, to judge or persecute God's chosen people? Subsequently, in the latter days He will return 'eyes were as a flame of fire', and 'in righteousness He doth judge and make war' (Revelation 19:11-16).
Moreover, consider Revelation 21:12-14. The New Jerusalem, which God brings down from heaven, has 12 gates and 12 foundations. The 12 gates have the names of the 12 tribes of the children of Israel (Jacob), which is Reuben, Simeon, Levy, Judah, Issachar, Zebulun, Dan, Naphtali, Gad, Asher, Joseph (sometimes listed as his sons Ephraim and Manasseh) and Benjamin. The foundations have the names of the 12 apostles who are also Jewish. Peter, Andrew, James, John, Philip, Bartholomew, Thomas, Matthew, James the younger, Thaddaeus, Simon the Zealot, and Matthias (who replaced the traitor Judas Iscariot).
In conclusion, we may not understand why the Lord would make a new covenant in addition to Jesus Christ. Or we may not like the fact that He makes a covenant exclusive to Israel and Judah.
But, as Christians we have to accept that a 'new' covenant is made. A new covenant that is not according to the covenant He made with their (Israelite) fathers.  Rather, a new covenant by which He will put His law in their inward parts, and write it in their hearts; and will be their God, and they shall be His people, saith the Lord (Jeremiah 31:32-33 & Hebrews 8:9-10). Amen.
Read more columns by the writer
Don Davis has over 20 years experience in analytic research particularly regarding Israeli, Middle Eastern culture, behavior and historical patterns. Don is based in Israel, from where he monitors and evaluates worldwide information on finance, technologies, industries, and the military/political environment for a US consulting company.