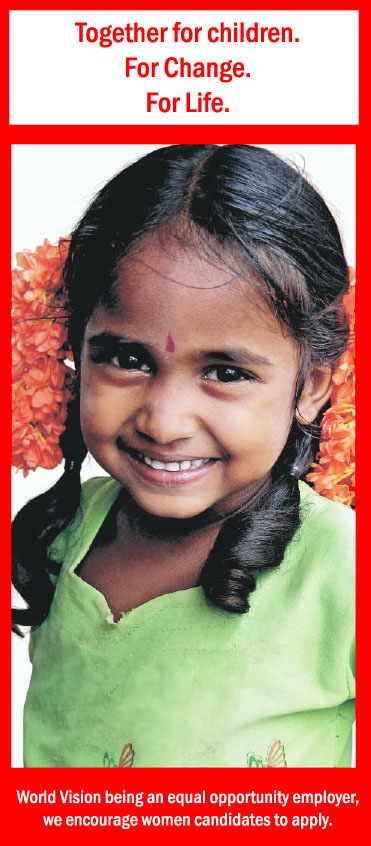 The Group Director – Public Engagement provides leadership to the organisation's engagement with key stake holders including Academics, Media, NGOs, Churches, Government and Corporates for maximising brand awareness and strategic influence. Ability to be proactively engaged in brand promotion, advocacy & influencing in thought leadership in various arenas of life as well as commitment to promote the cause of the poor would be vital. The position is based in Chennai and reports to National Director.
Principal Responsibilities:
• Leverage the depth and breadth of our work and networks, to influence key stake holders on larger public issues that impact children.
• Active engagement with National level media including social media to influence public conversation that impact children.
• Work along with the government on various issues that have a bearing on the lives of children.
• Engage with the church to create awareness and to encourage participation in addressing issues that affect children.
• Engage corporate houses and institutions in various ways to contribute to development & relief responses.
Competencies:
Must have/ be….
• committed to live out World Vision's Vision & Mission.
• the ability to think clearly, deeply and broadly.
• demonstrated the ability to achieve quality results and success.
• demonstrated highest standard of accountability and integrity
• a good understanding of the humanitarian industry.
• the capability of practicing innovation and change
• able to build collaborative relationships internally & externally.
• excellent communication & interpersonal skills.
Qualifications & Experience:
• Masters Degree with at least 10 years of leadership experience in similar roles with demonstrated strategic engagement skills.
If you have the will, the passion, skill & experience required for this challenge and are aged between 40 and 55 years please email your CV with a cover letter clearly stating why you are suitable for the role, within 14 days to