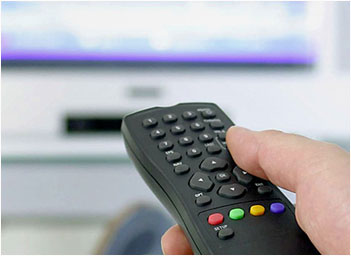 By Rev C D Jebasingh
THE opportunity for Christian filmmakers to spread the Gospel through TV, especially through the Doordarshan network has increased over the years. This is because Doordarshan channels have increased manifold over the years. Nowadays, there are many regional Doordarshan channels. Earlier there were just four of them. Doordarshan reaches out to the entire population of India. Doordarshan allocates slots for Christian programming on Christmas and Easter. However, if Christian programmes are exceptionally good then they are aired on regular days too.
DD Podhigai, Doordarshan's Tamil language regional channel airs a Gospel programme called 'Vettriyum, Vaazhvum' (Victory and Life) by Rev. Sam P. Chelladurai, pastor of Apostolic Fellowship Tabernacle, a church headquartered in Chennai, from 10:30 pm to 11 pm. He is presenting quality Gospel programmes.
It's upsetting to see producers and channel heads trying to attract the gullible youth with socially harmful youth-based reality shows. A very interesting parallel comes to my mind. Some years ago, the churches in the US told Hollywood biggies that churning out movies with a staple of sex and violence would fetch them less money than family friendly and faith-based films. The Christian Film and TV Commission reminded them that they had a very serious commitment towards the youth. A campaign with prayers was conducted throughout the country by Ted Baehr, founder and publisher of MOVIEGUIDE.
It was statistically proved that the church was right that clean films drew larger numbers. A similar campaign should be conducted by churches of India to reform our film industries.
I don't think that there is a bias now in portrayal of Christian characters in films and TV. Of course, there was a time the bias existed and that was from the beginning of the '50s to the late '70s. At that time, almost all villains had Christian names.
As far as the choice of the actor who will play Jesus in a serial on the Lord is concerned it isn't mandatory that he has to be Christian. In 1978 a Telugu Brahmin named Vijayachandra made a film titled 'Karunamayadu' (The Merciful) in Telugu. While veteran director A Bhimsingh directed the film, Vijayachandra did the role of Jesus. This film drew huge crowds and ran for four straight weeks. Viewers were in tears when they witnessed the crucifixion scene. 'Karunamayudu' has been the pioneer in culturally-relevant film evangelism for over thirty years. John Gilman, president and founder of Dayspring International, took it upon himself to popularize the film by dubbing it in 14 Indian languages. The Hindi version of this film titled 'Dayasagar' was shown all over India including the tribal people and rustics. Hundreds accepted the Lord when they saw this film. According to Dayspring's estimate, 150 million villagers have seen the film all over India.
Sadly, our churches have this notion that films are evil. They need to be told as long as films are used to spread the Gospel they aren't evil. Therefore, it is the responsibility of Christian filmmakers and TV producers to teach the church that films and TV are powerful media to spread the Gospel.
As told to Pallavi Bhattacharya
(C D Jebasingh is the founder of Galilean International Films and Television Services and a passionate advocate of evangelical efforts through media.)
Read latest Christian news headlines
Track The Christian Messenger on Facebook | Twitter