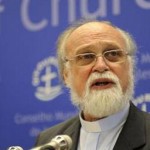 THE World Council of Churches urged the ecumenical body's members to prioritize and work intensively towards achieving peace in the Middle East.
At the WCC meeting in Geneva scheduled to be held from Feb 16 to 22, Rev. Dr Walter Altmann, moderator of the World Council of Churches Central Committee, called for the WCC to "place even more intensively on its agenda our concern for the Middle East, especially for the Holy Land."
The inability of the nations involved to achieve the 'essential aim' of peace, he said, is not due just to the complexity of the Middle East situation "but also to a persistent lack of political will to make the concessions that are essential in order to attain (just peace)."
Altmann expressed particular concern for the Christian minorities in many Middle Eastern countries, noting that the WCC's efforts "contribute to creating and maintaining an atmosphere of mutual respect and recognition on which peace with justice can be built."
Such efforts are no less important within the ecumenical movement, Altmann continued; hence the need for an assembly theme embracing unity. A suggested biblical text supporting such a theme, John 17:20-23, "expresses better than any other the basis of our ecumenical calling and commitment," he added.
Because Christian unity "is a reality in the heart of God," Altmann said, the task of the churches is "to persevere in that unity, not to depart from it, not to rebel against God and not to break off relations with one another."
Noting that last year WCC general secretary Rev. Dr Olav Fykse Tveit was invited to address major Pentecostal and evangelical gatherings, Altmann said "respectful meetings should be followed by deepening relations … on the basis of spiritual discernment and theological reflection."
Such efforts, he concluded, "require open minds, prayerful attitudes and rigorous theological work."
There was also a strong plea for unity as well as justice and peace to be included in the theme for the next assembly of the world's largest ecumenical body.
Altmann argued forcefully in favor of including these topics in the WCC's assembly theme in Busan, South Korea in October 2013.
The planning committee for the WCC's 10th Assembly is proposing to the Central Committee that they choose one of two suggested themes – 'God of life, lead us to justice and peace', or 'In God's world, called to be one.' Altmann feels both themes reflect a common vision.
"The proposed themes should not be seen as basically alternatives," Altmann said in his opening address to the 150-member Central Committee. "Each of these two perspectives is part of the one overall understanding of the ecumenical calling and commitment that unites our fellowship."
The focus on justice and peace is necessary, said Altmann – a Brazilian Lutheran – because events such as the global financial meltdown and recently successful democracy movements in Arab countries "bring to our attention the risks of policies that affront human dignity and oppress whole populations."
That is why, Altmann said, "the eradication of poverty, the campaign against hunger and commitment to justice in international economic relations must remain on the WCC's programme agenda."
At a press conference after his address, Altmann said the influence of liberation theology – with its focus on combating poverty and oppressive governments through Christian community organizing and action – can be seen in his native Latin America. "The struggles of the 1960s, 70s and 80s are bearing fruit today," he said.
Follow The Christian Messenger on Twitter | Facebook