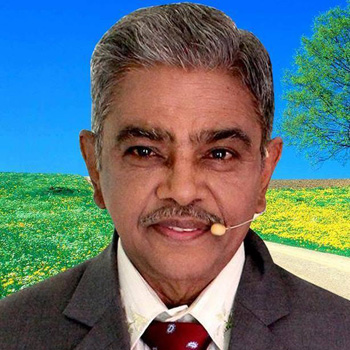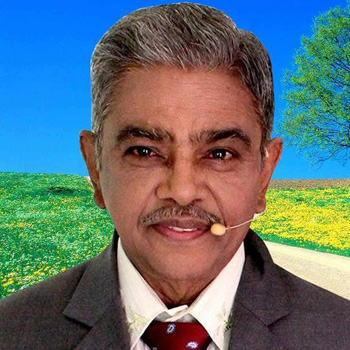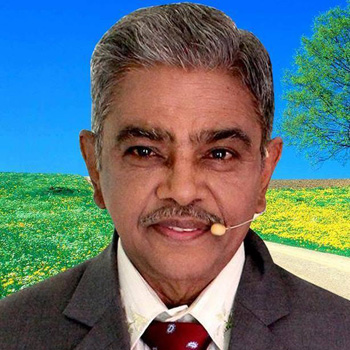 IN an email dated April 7 written to L Nirmal Nathan, Pastor Victor Gnanaraj of Zion Faith Tabernacle defended his decision to invite Kirby De Lanerolle. He also comes up with weird and unbiblical explanations for his belief in and practice of cultist practice 'holy laughter', immortality on earth, age reversal etc among other questionable teachings. See below his claims and defences in his own words.
On (un)holy laughter
In the beginning, I was violently opposing the holy laughter. One day when my wife and I were having the lunch, I had a vision of the Lord and I was told not to resist this. Within seconds, we both were rolling on the ground and laughing for more than 30 minutes. However, I wanted Scripture basis from the Lord for this. The Bible is the first letter of revelation to mankind. We cannot categorically say that God cannot do anything beyond what is said in the Bible. Those who ask where it is mentioned in the Bible has not experienced what is already mentioned in the Bible like seeing a donkey speak, or they stopped the sun. I shall state what Jesus revealed to me of the Holy laughter.
One day kings and rulers gathered to plot against God but all in vain. They also planned to burst the ties the anointed servants had with the Lord and wanted to cast them away from their locations. The Father God who sits in Heaven saw their vain thinking and burst out into laughter and He showed this to the anointed servants of God who joined with God and laughed also hilariously. The anointed servants of Zion were as if dreaming were ignorant of the plots of these people against them. When the Lord showed them the falsehood of these foolish people then God laughed , the anointed servants were filled with laughter. Their tongues were filled with shouts of Joy then they said among themselves "The Lord has done great things for them". I was told if I ridicule like those idiots about the move of God, the diseases of the Egyptians will come upon me. Please take your Bible and read Psalm 126 and Psalm 2.
Visit to Heaven
I am now 77 years old. I was very sick with 5 ailments and had a heart attack in 2006 and went into coma in BHEL Hospital in a near death experience for 70 hours. It was then I visited Heaven and the Lord old me to return back to the earth that He will use me in TV. I am coming now in 13 channels on TV. I am totally healed and for the last 8 years I did not go to any doctor.
Feels he is getting younger not older
My interest in K (Kirby) is that I feel that some age reversal is taking place in me. I want to know if it is an illusion or reality. I am not prejudiced but want to watch with open mind and come to my conclusion. I promise you I will confront (him) in the question and answer session if I feel it is wrong teaching. I informed this to Kirby and they agreed and given me permission to do so.
Claims he knows why Kobus died
I have heard most of the sermons of Kobus… God planned that Adam should be an eternal being in the Garden of Eden but he died. I know the reason for the demise of Kobus Van Rensberg which I cannot inform you. I am not ignorant of what I am doing.
(​Editor's Note: South African 'prophet' and 'pastor' Kobus Van Rensberg taught immortality on earth and breatheranism – fasting without food or water. He said that cancer and other ailments occur mainly because of food, but died of cancer. He said he will resurrect from his death. His followers, including his son Kobus Jr waited at his grave for him to resurrect – in vain.)