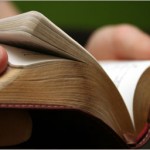 WHAT on earth is going on in North Africa and the Middle East?
Tunisian president Ben Ali overthrown
Hezbollah & allies topple Lebanese unity govt
Jordanians march against inflation
Is Tunisia rioting linked to Algeria?
Iran's Greens: Not dead yet
And this is only a 48-hour news spike.
All hell seems to have suddenly broken lose. Or heaven. Who knows? It's as though a big hand came from somewhere and is stirring things up with a cosmic Cuisinart.
Friday, January 14, rioters clashing with police and military drove Tunisian strongman Zine el Abidine Ben Ali into exile in Saudi Arabia. A jubilant demonstrator waved a handwritten sign declaring, "Yes we can!" that may have resounded all the way to the leaders of the Green Movement in Tehran making them wonder, "Can we, after all?"
Eleven Hezbollah ministers quit parliament two days earlier, shattering Beirut's National Unity Government and threatening to plunge Lebanon into yet another sectarian bloodbath.
While the world tried to figure out who was holding the reins in Tunis, Jordanians poured into the streets of Amman, protesting high prices and heavy taxes and demanding the resignation of the government of Prime Minister Samir Rifai.
At the same time, hundreds of people were injured in cost-of-living riots that spread across Algeria.
President Zine el Abidine Ben Ali visited Mohamed Bouazizi at the Ben Arous-based Burn and Trauma Centre.
The Tunisian upheaval, observers say, was touched off by Mohamed Bouazizi—an unemployed 26-year-old Tunisian with a computer science degree, forced to sell fruits and vegetables from a cart in his village. But Mohamed didn't have a license. And on December 17, government authorities confiscated his produce and abused him.
Outraged, Bouazizi soaked himself in gasoline and set himself ablaze outside a government building. He died January 4. Since then, 7 people have burned themselves in Cairo, Algeria and Tunisia in protest of the horrid economic conditions. Rioting has also reached Yemen.
Word spread rapidly across social networks, and Bouazizi's outrage spread with it.
"Arabs everywhere identified with the young Tunisian," wrote Roger Hardy, Middle East analyst at Washington's Woodrow Wilson Center, "because his problems—unemployment, corruption, autocracy, the absence of human rights—are their problems."
Could Other Arab Countries Follow Tunisia's Example? asked a BBC headline.
As if in response, The Wall Street Journal reports that, "Scores of Arab Facebook users have changed their profile pictures to the Tunisian flag and sent congratulatory messages to the Tunisian people. One message asked, 'can we Egyptians dare to dream of freedom next?'
The Journal notes that Arab countries like Egypt, Syria and Iran "share similar festering social and economic problems similar to those in Tunisia: high youth unemployment, lack of affordable housing and political freedom"—as does Gaza. Might Palestinians be emboldened to break the grip of Hamas, despite the terrorists' superior fire power?
Seems impossible. But so did a Tunisia without Ben Ali a week ago.
Whichever way the affairs of men take in North Africa and the Middle East, it is certain that, increasing spiritual hunger is running neck and neck with spreading rage.
"The need for Bibles and discipleship materials is urgent," said Isam Ghattas, director of Manara Ministries in Amman, Jordan.
"There is tremendous longing for meaning in the hearts of Arabs. Global instability, the war on terror and cultural divides have created a spiritual thirst never before witnessed. In addition, the growing social network and satellite media have opened may eyes and created a demand for Scripture.
"Yet, we are missing unprecedented opportunities because there are not enough workers or Bibles."
Christian literature has always been on Isam's heart. In 1976, he distributed 42,000 New Testaments, many of which were given to Saudi troops stationed in Jordan. Two years later, he opened Manara (Lighthouse), the only Christian bookstore in the Jordanian capital. During the Syrian occupation of Lebanon, while Bibles were rare in Syria, Manara put New Testaments into the hands of Syrian soldiers in Beirut, who took them home when they returned to their country. Thus far, Manara has distributed more than one million Bibles New Testaments and other Christian literature. But, with 330 million Arabs in the world, there is still a long way to go.
Today, Manara needs tens of thousands of Bibles and Christian literature to meet the need of Iraqi refugees in Syria, Jordan and Lebanon. But the global economy and fear of the future has paralyzed many Western Christians. Giving has plummeted when it is needed most.
Not only Manara, but also the United Bible Societies, International Bible Societies and other groups urgently need funds to restock their warehouses and put God's Word into eager hands and hearts the moment the Lord opens a way.
Today's headlines are the just the beginning of a dramatic escalation of violence and political upheaval in the Middle East. At the same time, the enemies of the gospel have taken persecution of Christians to new and terrible levels.
We assured in Romans 8:28 that "in all things God works for the good of those who love him, who have been called according to his purpose," which includes millions of Arabs who have never heard the gospel and have a gnawing spiritual hunger for the truth.
If God's people will not feed them, someone or something else will. Assist News Service