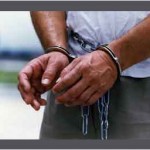 TWO Indian Christians arrested by the Saudi police continue to languish in a prison in that country.
According to Compass Direct News, friends and family of two Indian Christians arrested after a prayer meeting in Saudi Arabia in January have tried in vain to secure their release.
The report says that the Christians were arrested for attending the prayer meeting with other Indian nationals and accused of converting Muslims to Christianity, though the government has not leveled formal charges, sources said.
The two were identified as Yohan Nese, 31 and Vasantha Sekhar Vara, 28.  They were arrested on Jan 21 when mutaween (Saudi religious police) raided an apartment where the two had lingered after attending the prayer meeting.
"Religious police interrogated and beat them to the point that they suffered injuries, according to sources. Authorities asked them how many Christian groups and pastors there are in Saudi Arabia and Riyadh," the report said.
"The religious police also put pressure on them to convert to Islam, according to sources. The next morning, Jan 22, authorities took the two Christians to the Religious Court in Riyadh, where they were sentenced to 45 days in prison."
To date the Christian Indians have been in prison for over 65 days.
The prison condition is 'horrible', said the source, as they are cramped in a prison cell with only enough room to stand. Vara's pastor in India, Ajay Kuma Jeldi, said Vara had told him by telephone that he was in prison for religious reasons and that he had been pressured to convert to Islam but had refused.
"If I have to die for my God, I will die for him here," Vara said, according to Pastor Jeldi. ANS
Follow The Christian Messenger on Twitter | Facebook