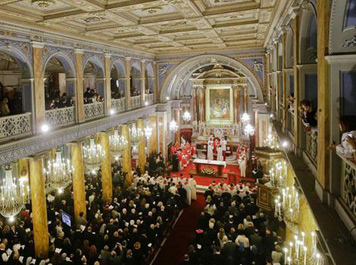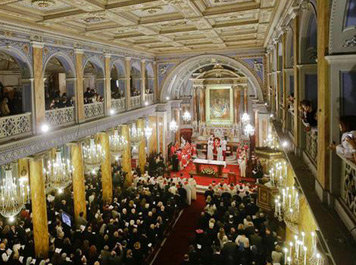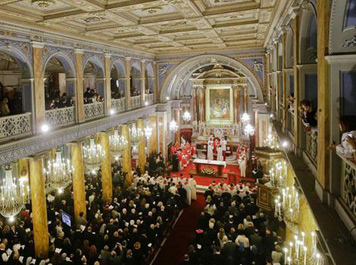 AT a meeting of religious representatives in Istanbul on Friday evening, Turkish Prime Minister Ahmet Davutoglu said the Syriac Christian church will be built on state-owned land in the Istanbul district of Yesilkoy, which already has Greek Orthodox, Armenian and Catholic churches.
The construction work, however, will be paid for by the Syriac group.
There are currently approximately 100,000 Christians in Turkey, which has an almost exclusively Muslim population of 80 million.
Although Christians and other religious minorities are allowed to practice their religion in Turkey, they continue to face restrictions.
The Orthodox Church, for example, is forbidden from training its priests, and foreign clerics find it difficult to obtain work permits.
The Alevi sect of Islam has also come up against restrictions in its fight to have its places of worship, known as cemevi, recognized as equivalent to mosques. AFP/DPA