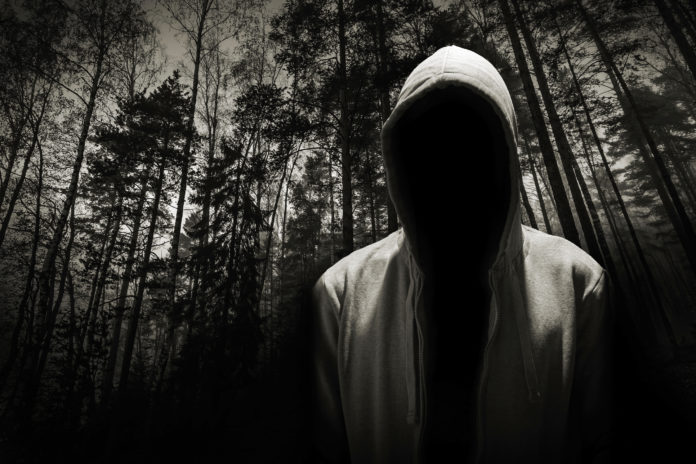 By Robin Sam
ONE of the reasons why Satan engages us in battles is because he can see what we cannot see.
The best of men are short-sighted. We don't see the blessing God has in store for us. We only see what is right in front of us. We fail to see what God has set for us before His throne of grace. But the devil, the enemy of our souls, knows what God has reserved for us. He also knows what to do so perchance we will not attain what God has for us.
One of the ways the enemy tries to trip us down is by engaging us in battles. Battles cost money and they consume our energy and time. And, that's precisely why the devil wants to engage us in battles.
Satan has two motives in his battle strategy. To make us short-sighted and to cause us setbacks.
To make us short-sighted
The command God gave man in the Garden of Eden He created is mentioned in Genesis 2:16. And the Lord God commanded the man, saying, "Of every tree of the garden you may freely eat; but of the tree of the knowledge of good and evil you shall not eat, for in the day that you eat of it you shall surely die."
The tree of life was also in the very same garden. If Adam and Eve had eaten of the fruit of the tree of life before they picked the fruit of the tree of the knowledge of good and evil, they would have remained immortal.
Revelation 20:14 tells us: 'Then Death and Hades were cast into the lake of fire. This is the second death.'
If that is second death, what is the first death?
The first death is the very death mentioned by God in Genesis 2:16-17.
And the Lord God commanded the man, saying, "Of every tree of the garden you may freely eat; but of the tree of the knowledge of good and evil you shall not eat, for in the day that you eat of it you shall surely die."
The first death is the very thing that Satan lied to Eve about in Genesis 3:4.
Then the serpent said to the woman, "You will not surely die."
The original sin and its consequence, separation from God and His presence is the first death. The Bible tells us that the wages of sin is death.
John 10:10 says: 'The thief does not come except to steal, and to kill, and to destroy. I have come that they may have life, and that they may have it more abundantly.'
Many battles that the devil wages are so subtle that we do not see him robbing or killing or destroying anything outright but he inflicts damages that are serious and mortal. He will do anything to ensure that we do not possess our inheritance.
One of the ways he achieves this in us is by making us short-sighted.
God told Abimelech that Abraham was a prophet in Gen. 20:7. The reason was that Abraham was a man of prayer and that he would pray for Abimelech.
But there was another reason. Abraham saw what Abimelech had not seen. The word prophet means one who sees what lies ahead. When did Abraham see his distant future? He saw his future and the future of his descendants.
Genesis 15:5-6 says: 'Then He brought him outside and said, "Look now toward heaven, and count the stars if you are able to number them." And He said to him, "So shall your descendants be." And he believed in the Lord, and He accounted it to him for righteousness.
The writer of Hebrews says this about people who were named as warriors of faith. "These all died in faith, not having received the promises, but having seen them afar off were assured of them, embraced them and confessed that they were strangers and pilgrims on the earth" (Heb. 11:15).
Shall we take a moment and pray to God to help us see our glorious future in Christ? Lord, help us walk by faith and not by sight.
Today, take a moment to reflect upon the losses you have incurred because of wrong and impulsive decisions? What dishonour has come your way because of a moment's indiscretion? How many opportunities to advance in your walk with God have been wasted because of your short-sighted approach? Whenever we insist on pleasing ourselves rather than obey God's commands, we are being short sighted.
To cause setbacks in our lives
In Genesis 26:14-23 we read Isaac began to prosper and continued prospering until he became very prosperous. And the Philistines envied him. The Philistines' envy drove Isaac from the land of Gerar to the valley of Gerar. From the plains to the valley. That's a setback.
They had stopped up all the wells his father Abraham's servants had dug and filled them with earth. Then Isaac dug his own wells but the people around him were in no mind to leave him alone. The herdsmen of Gerar laid claim to it and possess it. So, Isaac named it Esek meaning quarrel or confrontation. He dug a second well and they quarrelled over that one also. So, he called its name Sitnah meaning enmity. What was only a quarrel turned into full-fledged enmity. But, Isaac moved from there and dug another well and they did not quarrel over it. That was Rehoboth.
Rehoboth means spaciousness. Finally, Isaac was left alone and he found enough room for his camp, herdsmen and flock. Wells symbolize blessings that come from the hand of the Lord. Are there wells in our spiritual life that the enemy has filled up with dirt – the well of prayer, the well of worship, the well of faith and the well of power of the Holy Spirit? If so, we need to take efforts to renew our attempts to refresh ourselves through new wells. If you persist in Esek and Sitnah, the Lord will do a new thing for you in Rehoboth. Hallelujah!
Rehoboth is a place of enlargement, but that's not where God wants you to settle down. You are destined for bigger things. There's a Beersheba waiting for you.
Beersheba means 'the well of oath.' It does not matter who is against us as long as we are sure about the presence of the Lord with us. Beersheba is a special place for Isaac because that's where his father Abraham entered into a covenant with the Philistine leaders (Gen. 21:22).
I want to remind you about the promise God has given us for this year: You shall see greater things than these (John 1:50).
Beersheba is significant because that's where God appeared to Isaac a second time. Why did God appear to him here? To remind him about His covenant!
Beersheba is the place where Isaac will build an altar for God and call upon the Name of the Lord.
Beersheba is the place where your enemies will see that God is with you and come pleading to make a peace treaty with them.
Beersheba is the place where you will find water (Gen. 26:32). Beersheba is the place where you realize patience pays and where you get rewarded for your hard labour.
Rehoboth is a glimpse of what God can do for you! It's to encourage you in your journey. But, don't stop there yet. Go to Beersheba where there is an altar, where God would appear and reconfirm the covenant, where you will call on the Name of the Lord, where the enemies will make peace with you, where you will find reward and rest.
"Ho! Everyone who thirsts, come to the waters; and you who have no money, come, buy and eat. Yes, come, buy wine and milk without money and without price' (Isaiah 55:1).
Dear reader, are you thirsting? Are you hurting by the scheming of those who cannot bear to see your growth and prosperity? Are you moving from one place to another to avoid confrontation and enmity? Fear not! God is calling you to Rehoboth and then Beersheba. Don't let the enemy blind you of the blessings God has in store for you. Don't let him upset you with the setbacks he is causing in your lives.
Come to the waters. Come to Jesus Christ, the bearer of living water.
Jesus answered and said to her, "Whoever drinks of this water will thirst again, but whoever drinks of the water that I shall give him will never thirst. But the water that I shall give him will become in him a fountain of water springing up into everlasting life" (John 4:13-14).