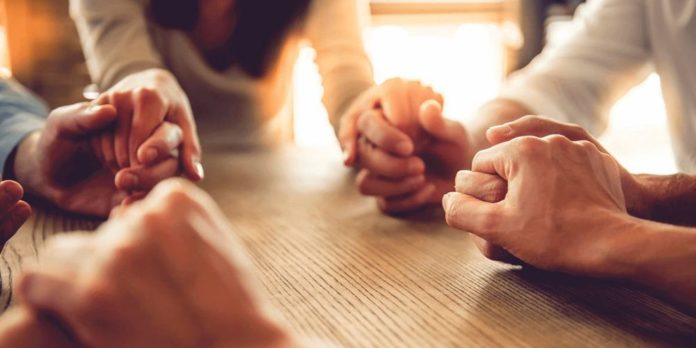 By Peter Kennedy
"For this reason, ever since I heard about your faith in the Lord Jesus and your love for all the saints, I have not stopped giving thanks for you, remembering you in my prayers." – Ephesians 1:15.
Christian author Roberta Messner of Huntington, West Virginia had been prescribed Oxycontin for 28 years for a genetic condition that causes invasive, noncancerous tumors. When her physician prescribed another medication, Roberta suffered withdrawal.
"I shook with chills. My skin felt as if insects were crawling all over it. I couldn't keep anything down. Worst of all, my mind buzzed with bad voices. They taunted me endlessly," she said. A piece of advice someone had told her came to mind: "It's the friends you can call at 4 a.m. who really matter."
Roberta decided to stay at a friend's guest bedroom until her withdrawal had subsided and she felt great again.
Roberta wrote: "After 10 days at Sue's, I was well enough to return home. As I rejoined the living, I finally listened to my voice mails, read my e-mail and col­lected the big stack of colorful en­velopes and packages from my mailbox. I hadn't told a single soul, out­side my inner circle, what I was going through. And yet dozens—many dozens—of people had prayed for me anyway.
'I sensed you're in crisis, Rober­ta,' one friend wrote. 'I'm praying for swift healing.'
'I felt moved to pray for new pain relief for you,' another e-mailed.
'It's the friends you can call at 4 a.m….' the advice went.
I had called. The greatest friend of all—and his network of followers—had answered."
Prayer makes a difference because our Heavenly Father answers prayer. Today in prayer, thank Jesus for the privilege of prayer and pray for the needs of others.
"Men may spurn our appeals, reject our message, oppose our arguments, despise our persons; but they are helpless against our prayers." – J. Sidlow Baxter
God's Word: "After Job had prayed for his friends, the LORD made him prosperous again and gave him twice as much as he had before." – Job 42:10.