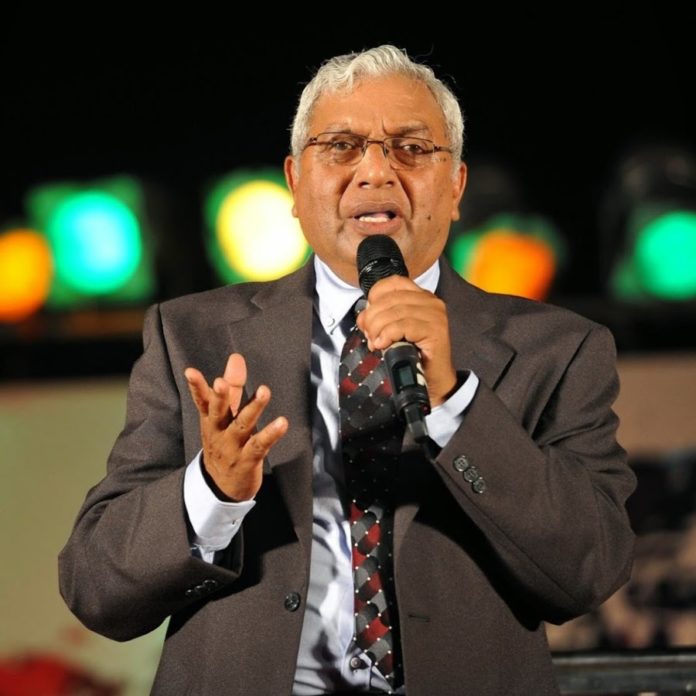 The heavy downpour and consequent flooding in the Indian state of Kerala was prophesied almost a year ago, a Christian fortnightly published in Malayalam reported.
Hallelujah, a Christian fortnightly newspaper published from Thiruvalla in Kerala, reported in its latest (Aug 15-31, 2018) issue that the unprecedented rains and flooding in that State was reported by P R Baby, pastor of Faith City Church in Ernakulam in December 2017.
Pastor Baby had in the year-end message he had delivered at his church said: "The Spirit of God is clearly saying that terrible situations where we face nature's fury at an unprecedented level will arise. When that comes, we would say such rains, such terrible lightnings, such large scale disaster has never before happened (in recent memory). We need to pray for 2018. Unless we pray, no flesh will survive. A terrible disaster is on the way. Pray.
"In 2018, we will have to face unusual problems from nature. Calamities due to heavy rainfall… Non-stop rains, heavy rains, unprecedented rains. Rains such as those that happened during Noah's time (are coming)."
Although Psalm 68:13 is being read out, Pastor Baby without explaining that verse goes on to deliver the prophetic message as part of his sermon. However, he added that God's children will be protected from the great floods. Watch the message here.