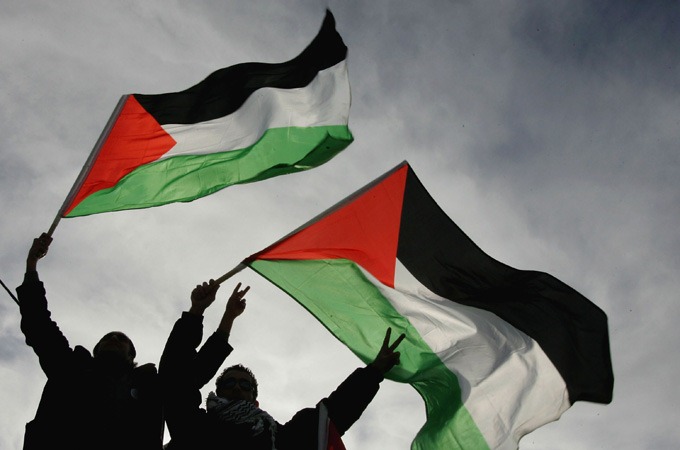 By Don Davis
I think it is safe to assume that today the word "Palestinian" equates to a separate race of Arabs and Arab related demographics.
Palestinians populate and lay claim to modern day Israel with additional significant numbers living in surrounding countries. They have organized into governmental type assemblies, although, elections have not been held in years.
Furthermore, there are numerous Palestinian parties or organizations, nevertheless two basic powers, one in Gaza, the other in the City of Ramallah. However, both came from terror roots.
Nonetheless, the Palestinian government in Ramallah is recognized as the Palestinian Authority and receives massive international funding and support. On the other hand, the government in Gaza receives limited assistance and funds due to their active terror association.
There have been ongoing talks and negotiations with Israel, in relation to peace and Palestinian separation, for about four decades. During that time Israel, with American and broad European oversight, has twice presented world-renowned tenders for Palestinian autonomy with designated land.
Now, most understand that any negotiations that entail challenging cultural and religious matters, and complicated existing State and new country issues, are a give-and-take format.
Moreover, it is common for the less powerful group; if they are legitimate, to accept conditions from the more powerful sovereign society.
Yet, despite the massive complexity of the 'peace and land' deal, both offers were rejected by the Palestinian leadership.
Very puzzling, as the Palestinian leadership didn't take what was obtainable, and build upon it through the Palestinian and Arab receptive United Nations, European Nations and international courts. No. The Palestinian leadership rejected everything. So since the year 2000, the Palestinian people have endured without the slightest positive results of a separate country, stability, economy (while the leadership is supposedly wealthy), and the conventional Palestinian devoid of dignity.
Accordingly, Palestinian conditions have dramatically worsened. As a result, the Palestinian leadership won't talk with the Trump Administration, and their American funding has collapsed.
If they are waiting for Trump to be impeached, don't hold your breath. If by chance that did occur President Pence would purportedly be as loyal to Israel or perhaps more.
It is also imperative that the Palestinians understand that the age of 'freedom' through terror or violence is presently, internationally unacceptable.
Since the founding of the Palestine Liberation Organization (PLO) in 1964, nearly 50 years of bloodshed has ensued beginning with the attacks to overthrow the Jordanian Monarchy in 1968, known as Black September in Jordan, then the PLO shifted focus to strikes in Israel.
Therefore, with the increase and frequency of worldwide terror, particularly throughout USA and Europe, terror is hated and despised. Sympathy toward anyone who uses terror has utterly evaporated and reversed to loathing.
Consequently, there is great danger Palestinians will be labeled as barbarians as there is a primary change in world opinion concerning Palestinian terror related incidents.
What's more, countries and their citizens experiencing terror are revolting against foreigners and a substantial clash of cultures is mounting. The populations are increasingly disgusted even with news about terror. Plus, they are not interested in Palestinian or Middle East topics and want to concentrate on their own domestic problems. Leading to calls for change of governments, change of immigration laws, and to stop or reduce foreign funding.
Tactics of the 1970s, 80s and 90s don't work and a new strategy is necessary for Palestinian acceptance. Otherwise, the world will conclude the Palestinians will never be satisfied with conditions and don't want to live peacefully with neighbors, preferring to complain, kill or perpetually raise havoc.
Just think, eighteen years ago when a good portion of the world was pro-Palestinian, there could have been a real Palestine, might have been a capital in East Jerusalem, your own army, navy, air force or in negotiations, and a thriving economy.
Instead there is nothing but misery. The Palestinian leadership should have made a deal with Israel years ago. They have wretchedly failed their own people and need to learn from mistakes.
But maybe all this delay, backtrack, stalemate and failure is destiny.
What if there was a potential land deal and then "Palestinian" was discovered to mean something else? How would the law and lawyers interpret it?
What if Palestinian is a contemporary fraudulent term and didn't historically represent an actual country or a race of Arab peoples? Rather an Ottoman Empire and later British Empire identity defining a collection of peoples, cultures and religions living in the pre-World War One mapped regions of Syria and Arabia, sometimes called the Palestine Territory.
Would the peoples calling themselves Palestinian then be identified strictly with the country they lived in? For example as an alternative of Palestinian; would they be Arab Israelis, Jordanians, Lebanese, Syrians, etc?
And following that; if the people calling themselves Palestinians, now Arab Israelis citizens, Jordanian citizens, Lebanese citizens, Syrian citizens, etc, attacked or murdered their local fellow men, women and children populations, police or military personnel? Or totally rejected each of the countries, laws and religions they live in, by violently demonstrating to destroy the countries of Israel, Jordan, Lebanon etc, would they be considered freedom fighters or traitors and citizen criminals?
Simplified there would be no Palestinian Cause, because there is no such valid thing (unless you want to include the Jewish Palestinians and other 'Palestinian' religions of the ancient territory). There would purely be dissatisfied people, who used to call themselves Palestinian, living in countries they don't respect or that they hate, demonstrating, assaulting and killing.
Where would domestic and international law stand on those issues?
This could mean any traditionally verified indigenous ethic group in every country around the world such as the Basques and Kurds or an autonomous community similar to Catatonia, etc, would have full rights to separate, self-govern, join the UN, maintain fully functional militaries, and everything else an established nation possesses.
In the meantime, the Palestinians should consider themselves extremely fortunate as of yet that Israel and the USA have never pursued the point despite their full knowledge of proceedings (for their own reasons).
On a positive note, events can change by Palestinian willingness to adapt. Have the confidence, foresight and strength to make a deal.
Visualize the booming Palestinian financial system promised, and country growth that most likely would occur with the help of ultra-rich Arab countries, the EU and the Americans.
Otherwise, what is the "Palestinian" plan or future?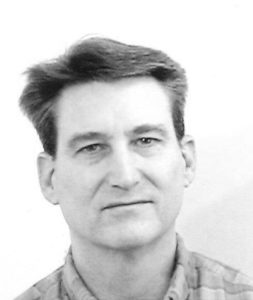 Don Davis is a published Middle East analyst and book author. For more than twenty years most of his research material was client confidential and behavioral related. But many of his abridged reports on current or Israeli subjects have been posted as articles or blogs in The Christian Messenger in India, The Times of Israel, and in American news online. Don is also the book author of 'The Children of Santiago' and 'The Theogonic Resurrections'.