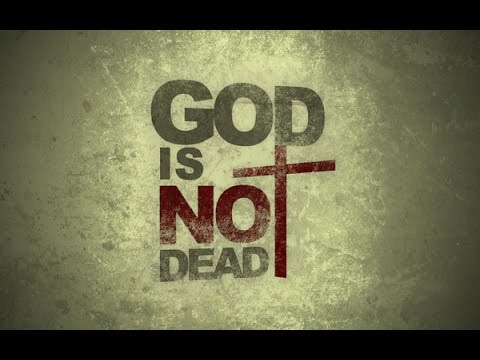 By Don Davis
It is so popular these days to publicly proclaim disbelief in God or in Jesus Christ.
Dedicated Godly people are already battling this allure, which forcefully and persistently needs to be engaged, provide answers, and to remind people what is in the Bible, and what is imminent in prophecy.
Accordingly, in a departure from my normal analytic Middle East and Israel material, I'm writing about the imperative subject of the no-belief-in-God fixation.
I will focus on current and relevant topics, some highly controversial, but issues that are widely infused, and effecting mainstream philosophies and beliefs, fashionable in youth. Included are, God descriptions and deeds, God rejecter trends and behavior, science and atheist-paradoxes, Satan, his angels and spirits, aliens, Satan's strategy, past history of gods, books and scripture, spiritual and supernatural powers, Jesus Christ, and the incomparable power of the one true God and Creator, and His Son Jesus Christ.
First it is crucial to remember, God the Creator and His Son Jesus Christ, along with His elders and heavenly court, will be judging every person and creature created, including angels, and Satan and his angels – not the other way around.
No human being, so-called alien, or any celestial being or creature will be judging God. So, you better get a complete different mindset of dread, humility and acceptance when you face His terrifying Judgment Seat, or the Great White Throne.
Meanwhile, Satan would like everyone to think he is god and that God the Creator doesn't exist. Despite that, Satan knows he's doomed but in the meantime wishes to dupe and condemn as many foolish, conceited and spiritually-blind people, as he possibly can.
Second, some will say that it is required to have faith in order to believe in God or Jesus Christ.
True to a point, because there are numerous who have known or know God and/or His Son personally and there is nothing in heaven or on this earth that can alter their mindset concerning the concrete existence of the Lord. These people have experienced God and/or Jesus Christ by word, visitation, vision or miracle. They talk or commune with the Lord, as the intimate conversations are two-way, and for them to say or believe otherwise is a pure lie, or lunacy and heresy. As a result, those that don't believe in God are the ones with the mental problem.
Third, most have been taught that God is an authoritarian, a consuming fire, and Jesus His Son is love. This is fundamentally accurate. And even though God does have grace, mercy, compassion and forgiveness, as He sent His only Son to be a sacrifice for us, God's frequent activities have reflected stout discipline. For there was a clear change in His demeanor after Eve, along with Adam, sinned. Plus, God's harsh punishment for some of the responsible fallen angels, as said in Jude 1:6, repeating what Enoch had recorded.
Self-righteous Job found out the hard way that God the Creator does what he pleases, and tests those He wishes, any way that He wishes. Pharaoh's confrontation with Moses was hopeless from the commencement, as God raised Pharaoh up solely to show the world His, God's, power in Exodus 9:13-16, 10:1, 14:4, and 14:17-18. When in Exodus 32, the Israelites sinned with the golden calf, God did not say to Moses; let Me alone while I forgive them. No, God said; let Me alone while I consume them, as God had done to the earth saving strictly Noah and his family. Nor did the over two hundred and fifty Israelite princes and their families and followers who revolted against Moses receive mercy but instead were swallowed alive by the earth and the rest burnt by Holy Fire in Numbers 16. Fortunately Moses was able to intercede and save the remaining of Israel.
There are many actions by God that established Him as God, and that He is the ultimate and final God without equal. He doesn't have to explain Himself, or what He does, to anyone, or to anything.
God said it in innumerable ways but this one may be noteworthy; Can any hide himself in secret places that I shall not see him? saith the Lord. Do not I fill heaven and earth? saith the Lord, Jeremiah 23:24.
The only thing different between now and then is, because of this period of grace via His Son Jesus Christ, God doesn't generally, instantly, destroy us for sin. That will come later.
Additionally, no mortal has seen God for His unbearable Holiness, which is a colossal power exclusively in itself, would immediately obliterate. Before revealing Himself to Moses, He protected Moses (and later Joshua and the elders) initially as a burning bush, then buffeting with His hand, and visited others through His Form or Spirit as The Angel of the Lord. The Israelites were petrified of the Lord, His power, and His burning mountain.
Likewise, God does not change and His law is unbending and straightforward. Obey His commands and be eternally rewarded, disobey and be comprehensively punished.
Now, most God-rejecters are those who theoretically wish to live independent of laws established by God, laws given to Moses, the prophets, ancient judges and kings. What's more, countless of these types also rebuff any authority or laws unless it is their own.
Maybe more specific, people are rejecting God as a substitute to behave in any manner of their own choosing. Or they crave to live according to the beautiful, fallen ex-archangel, Lucifer, and his satanic laws which are in entire contradiction to God. Allegedly thinking, disbelief in God will alleviate His judgment or accountability, or change the earthy circumstances.
The demonic, idealistic, in vogue craze has brainwashed weak-minded individuals yearning to mimic their Hollywood idols, please their friends, or from fear of being alienated from their so-called-friends, or acquaintances on social media, who purportedly desire to glorify vampires, witches, warlocks and demonology.
Their claim that God-belief is for the feeble and insecure is contradicted by overwhelming panic of rejection, their own addiction to be like a favorite person who is mortal yet fantasizing immortality, and obsession to be part of a group or group-thought-process that may have sly secondary or malevolence purposes, unknown to them or the majority.
This supposedly extends to many of our talented thinkers; broaden by the pop-culture conjecture of ancient aliens. A sort-of-story of our earth told, written and illustrated for millennia but with one principle alteration, no God the Creator and hence, no accountability to God or His laws.
Let me pause here particularly for those who claim there is no God or claim to be an atheist. One thought to consider; do you blame or curse God and/or Jesus Christ?
If you do blame or curse them then I submit that you do believe in God and Christ. Whether subconsciously or purposely, you are blaming and insulting God and Christ for the source of negative events in your life, thus your curses against God and His Son.
Moreover, if you do not believe there is Satan, demons and evil spirits, you are truly naïve and totally ill-equipped for future life in its legitimacy.
Specifically, in the latter-days people will be traumatized and utterly vulnerable from the shocking resurrection of deadly, spiritual warfare. In the future, ghastly beasts and beings will be on a rampage as forewarned in prophecy. These appalling creatures will manipulate and flaunt unrivaled numinous combat, the likes earth has never encountered.
Maybe that's one of the reasons why the Lord asks in Luke 18, when the Son of Man cometh, shall He find faith on the earth?
Unfortunately, many Christians are enormously unqualified and unprepared for supernatural confrontation. Christian leaders in churches, groups and independently are working and praying feverishly to change that status quo.
Yet in biblical times, evil spirits were terrified of confronting an apostle or disciple or being cast out of their location or cast into 'the abyss'; chained in the bottomless pit until judgment.
What happened to such Godly power? Ancient wise men and women, kings and witnesses recorded events as existing fact, and part of accepted life. Additionally, multiple times the Bible describes individuals exercising the terrifying and unrivaled power of God in the Old Testament, in the New Testament, and via the name of Jesus Christ.
Today though, the mainstream considers the concept foolishness. Furthermore, the God-powered exploits and crushing Satan-defeats are told as religious feel-good stories. But the faith and the application are extinct, except in committed Christian Communities, and thrive in secret.
Regardless, one merely needs to go to South American, Africa, certain places in USA, probably in India, and other nations where Satanism and all its unified venues are visible, openly displayed, solidly proving Satan, along with his allies and cohort's, existence.
For example, in these countries where the supernatural is commonly acknowledged, politicians purportedly frequently use spells and demons against their opponents. Moreover, pay to unitize every religious method available to promote power, fear, protection, and success much to the dismay of local officials and Christian Communities who are trying to rightfully save their towns, cities and countries.
Thereupon, if you do believe there is a supernatural Satan, with all his powers, and/or if you believe there are aliens along with their power, then how is a God-Creator totally left out of the equation?
It is because God as Creator represents laws, responsibility and judgment. As a result, ignoring God's existence gives the preposterous illusion of freedom.
But God denial will not change one thing in your life apart from the risks of angering Him, which might unleash petrifying paranormal rage from which no one or no-thing would be able to save you.
End of part one of two.
In part two of two, I will recommence with Satan, his angels, spirits and aliens, books and scripture, spiritual and supernatural powers, Satan's strategy, past history of gods, science and atheist-paradoxes, Jesus Christ, and the incomparable power of the one true God and His Son Jesus Christ.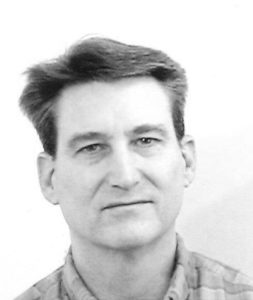 Don Davis is a published Middle East analyst and book author. For more than twenty years most of his research material was client confidential and behavioral related. But many of his abridged reports on current or Israeli subjects have been posted as articles or blogs in The Christian Messenger in India, The Times of Israel, and in American news online. Don is also the book author of The Children of Santiago and The Theogonic Resurrections.