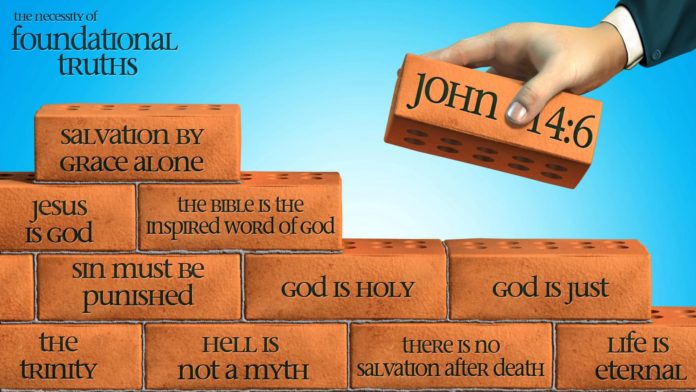 By Peter Kennedy
"For no one can lay any foundation other than the one already laid, which is Jesus Christ." – 1 Corinthians 3:11.
The town of Transcona in Manitoba, Canada existed because of the railroad that ran through it. Because Transcona was a transportation hub, it made sense to locate a grain elevator there.
In 1911, soil tests were made to begin construction of the grain elevator. The tests showed that the soil should be able to handle a pressure four to five tons per square foot. The designed grain elevator filled completely would only bear pressure of 3.3 tons per square foot, so the soil would have no problem holding the pressure of the filled grain elevator. However, the actual built load of the bin house was 20,000 tons, which when computed was well over 4 tons per square foot. Construction of the Transcona Grain Elevator ended in September of 1913.
On October 18th, grain was being transferred into the Transcona Grain Elevator. As it was loaded, the bin house foundation began to settle, going down 1 foot in the first hour. Over the next day, the structure settled further and came to rest at a 27-degree angle from the vertical to the west.
Researchers found that the foundation was extremely unstable because it was constructed on stratified clay, which contained layers of silt salt throughout the layers of clay. The engineering failure is one of the most studied soil failures in history.
The only perfect foundation, the one that will hold through any of life's storms and pressures, is Jesus Christ. Today in prayer, thank Christ that He is our firm foundation and build your life on the surest of cornerstones.
"The doctrine of our Savior and his mediation is the principal doctrine of Christianity. It lies at the bottom, and is the foundation, of all the rest." – Matthew Henry.
God's Word: "So this is what the Sovereign LORD says: "See, I lay a stone in Zion, a tested stone, a precious cornerstone for a sure foundation; the one who trusts will never be dismayed." – Isaiah 28:16.