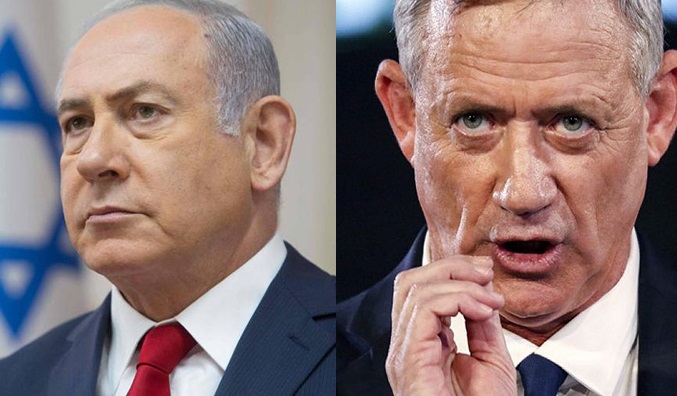 By Don Davis
WHILE rumors and legitimate debate reverberate on whether Israel will be in another war before April elections, others justifiably challenge the disposition of the Israeli leaders from the perpetual election-deficient choices available.
As for violent clashes, war will occur when either Israel or their enemies make a catastrophic mistake in this tragic, ongoing back-and-forth saga.
Most people expect terror groups in Gaza, Sinai, north of Israel, and internal terror cells to continue terror attacks against Israel. It's happening at present on a smaller, limited scale, Attacks have occurred before in nearly every Israeli election. Terror escalation woes this election would be no different than the past.
What is different, not including Benjamin Netanyahu, are the other prospective leaders. We could spend pages on analysis but realistically, at the time of this writing, only three people have an opportunity of becoming the next prime minister of Israel.
This is Israel's further quandary; a continual internal public complaint and concern. There are not enough proven, trusted candidates in the race.
And actually, there are only two candidates for this new term.
First is Benjamin 'Benny' Gantz.
Gantz, from the Israel Resilience Party, merged with the Yesh Atid and Telem Parties forming the Blue and White Party, with Benny Gantz as the combined Party leader. Gantz has entered into an agreement with the former Yesh Atid Party leader, Yair Lapid, to rotate the prime ministership upon an election win. Gantz would serve as PM the first two years, Lapid, the next two years.
Gantz is described as right-leaning on security, leftish on social-related issues, and liberal on the economics.
Let's look at a few of Gantz's weaknesses: He is unproven in top government duty. He has always made decisions with a 'superior' official overhead. He is not politically known locally as well as internationally. There are three generals in the party with enormous military egos. He would have to entertain Yair Lapid in a leadership musical chair of sorts.
A few of Gantz's strengths: He was the Chief of General Staff of Israel Defense Forces so that means he has top military leadership in addition to combat experience. That he is not well known in international circles other than the military cliques mean that he has very little political baggage than at least two other generals in the party. He has the Union Leader in the party. He is commonly liked and respected and was initially a darling of the media (compared to his closest rival).
The second feasible candidate is the current PM, Benjamin 'Bibi' Netanyahu, from the Likud Party.
To name a few of Bibi's weaknesses: Israel Attorney General announcement of indictments of serious crimes, impending hearings, has the disadvantage of PM history, accusations of press control and/or intimidation, allegedly vilified by local media, purportedly adversary of the state police, supposed political chameleon and secret mega right-wing and ultra-religious ally, willing to make a deal with anyone in order to survive, and possibly numerous people don't like his wife.
A few of Netanyahu's strengths: He has the advantage of PM history, inclusive education, comprehends world perception and how vital it is, outstanding speaker to international audiences, military service and combat experience, wounded veteran, worked in a number of diplomatic/governmental positions, experienced in dealing with world leaders during peace and conflict, not intimidated, years of crucial decision making as a PM, years of decision-making with no one above him in rank, apparently feared and respected even in Arab nations, a master of political survival, and the modern Israeli economy wizard.
But, the Israeli elections are complicated.
It is the following that weighs heavily on scores of Israelis, predominantly Jewish Israelis, during national elections, or what I call, 'the Israeli election quandary and woes'.
Leadership or party traits the Jewish Israeli voter will be frequently looking for during these relentless, highly volatile situations in Gaza, the northern border and internally with the Palestinian Arabs, will be safety first.
So, does Benny Gantz or Yair Lapid (Israeli politician and former journalist) have the mental and physical poise, strength, political knowledge or comprehension, Israeli military and world military understanding to overcome all these toxic and notorious trials? Can they deal with enemy border attacks, adversary coordinated strikes, bio/chemical assault threats, nuclear intimidation and savage combat while world politicians are 'screaming' (as they habitually do) for Israel to stand-down, use restraint or war crime incrimination? How about handling the entire combination at once?
Unlike many countries with expansive borders, Israel has to deal with persistent, lethal terror and war threats and attacks. Militaries or militias that can, in theory, overrun Israel in minutes or an hour (or try), plus incoming rocket and missile strikes that have less than a few minutes warning at best.
In these harsh environments, where your entire country can be ravaged in less than a few hours, in the most brutal of circumstances, and no leadership security detail in the world can stop it, the person in charge becomes a living essential and not a popularity contest.
Therefore, strength and security in Israel is paramount and may perhaps be the primary or solitary issue that will determine Israel's PM outcome.
As a result, Israelis can't routinely vote for who they want or necessarily who is the best. Consequently, after the political advertising, insults, debates, hearings, and the media exposé. Close to, or on voting day, realism sets in for the average Israeli and they vote. Praying and hoping their future will be secure and their social rights protected with whom they  chose. | Read more articles by the writer |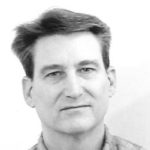 Don Davis is a published Middle East analyst and book author. For more than twenty years most of his research material was client confidential and behavioral related. But many of his abridged reports on current or Israeli subjects have been posted as articles or blogs in The Christian Messenger in India, The Times of Israel, and in American news online. Don is also the book author of 'The Children of Santiago' and 'The Theogonic Resurrections'.