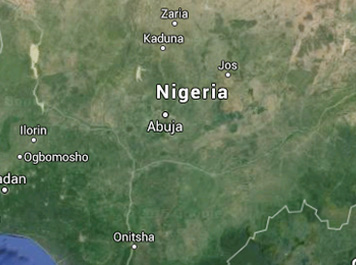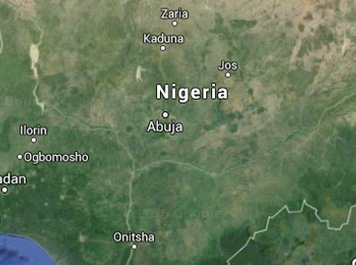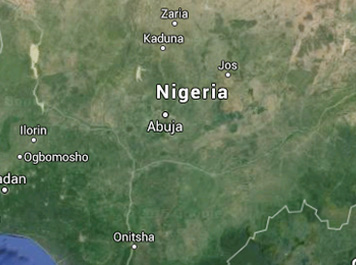 A suicide bomber has blown himself up at a church in Nigeria, killing six people.
The militant, who's believed to be from the extremist group Boko Haram, pretended to be a worshipper at the Redeemed Christian Church of God congregation in Potiskum, in northeastern Nigeria, before he detonated himself.
Among those killed is the church's pastor and a mother with her two children.
This is the fifth suicide attack on Potiskum this year, with extremists killing a total of 29 people so far.
On the same day, two bomb blasts happened in the city of Jos, in central Nigeria, which killed 15 people.
The Nigerian President, Muhammadu Buhari, said in a statement: "Nigerians are a very religious people and President Buhari believes that the terrorists who wantonly attack our places of worship have willfully declared war on all that we value, and must therefore be confronted with all our might and collective resolve.
"The President reaffirms his administration's total commitment to doing everything possible to eradicate Boko Haram, terrorism and mindless extremism from Nigeria in the shortest possible time.
"President Buhari assures all Nigerians that terrorism will ultimately be defeated and full security restored in all parts of the country for people to safely practice their respective faiths with liberty wherever they may reside in the nation.
"The Constitution gives all Nigerians that right and the present Administration will deploy all required force and resources to protect citizens' right to freedom of worship."
Dr Khataza Gondwe, from Christian Solidarity Worldwide, told Premier's News Hour the threat is extreme: "We're talking about 750 people dead – at least – since the new President was inaugurated on May 29th.
This is little over a month and the killings are continuing – so it's a very real threat."
She added that people need to pray to help the situation: "We really need to pray I think on a different level.
"I think we really need to be praying for their defeat, that God himself will rise up and defeat this group."