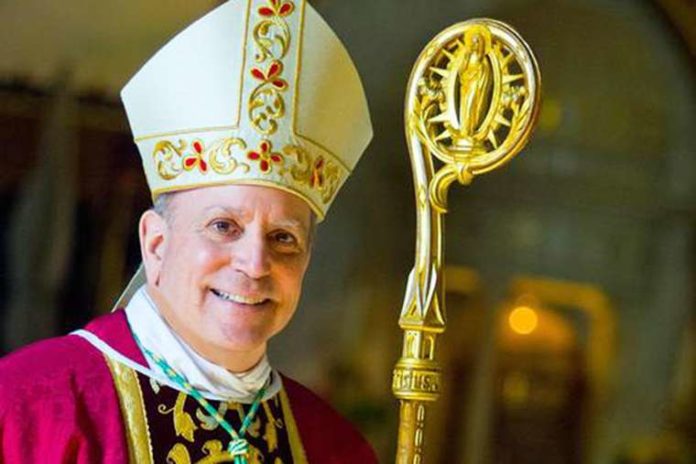 The central government is working towards achieving inclusive growth, a Union minister said on Tuesday, reacting to a circular released by Delhi's archbishop who says secularism and democratic principles in India are under threat.
Archbishop Anil Couto has requested the Catholic community to pray and observe fast for the "spiritual renewal" of the country ahead of next year's general elections, news agency ANI reported.
Defending his government, Union minority affairs minister Mukhtar Abbas Naqvi said Prime Minister Narendra Modi was "breaking barriers of religion and castes" without any discrimination.
Related Stories: 
Beware of ghar wapsi: Archbishop tells people
Kandhamal Violence: Lack of convictions disturbing, says SC Chief Justice
Why is the Sangh Parivar jittery about Christians?
Shaina NC, a leader of the Centre's ruling Bharatiya Janata Party, said it was "wrong to instigate castes and communities".
The circular issued earlier this month also drew criticism by the right-wing, nationalistic Rashtriya Swayamsevak Sangh (RSS).
"This is a direct attack by the church on Indian secularism and democracy…,"ANI quoted RSS leader Rakesh Sinha as saying.
He also said in PM Modi's rule, churches and NGOs linked to them are not getting enough funds for "religious conversions".
In the circular, Couto said India was facing "a turbulent political atmosphere which poses a threat to the democratic principles enshrined in our Constitution and the secular fabric of our nation…"
"I request that we observe a day of fast every Friday of the week by forgoing at least one meal and offering our penance and all our sacrifices for our spiritual renewal and that of our nation."
Opposition parties and BJP's critics have accused the central government of disrespecting institutions and not doing enough in cases of atrocities against minority communities.