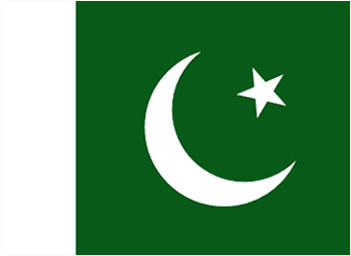 By Xavier P William
SHAHBAZ Taseer, son of the slain Governor Punjab Salman Taseer, was kidnapped by armed men in Lahore.
According to the eye witnesses, Shahbaz Taseer was going towards his company office 'World Call' located at 103C2 Gulberg Lahore, at around 10:54 am today just a few meters away from the office when a motorcycle intercepted Taseer`s Mercedes Benz SLK 200, bearing the license plate LZT 1. When he stopped, 4 armed men came out of a black Toyota Land Cruiser and kidnapped him at gun point.
The abductors threw away Shahbaz Taseer's iPhone, 2 cell phones and a laptop and drove towards DHA ( Defence Housing Authority) through the Calgary Bridge.
According to close family sources, the Taseer family has been receiving threats from the Taliban and other extremist groups since the assassination of Salman Taseer.
Salman Taseer, a business tycoon, had widely spoken against the blasphemy laws, condemned them and called it the 'Black law'.  Salman Taseer publicly supported Asia Bibi, the Christian sentenced to death on the blasphemy law and appealed for presidential pardon.
In an interview to an international news channel in November 2010, Salman Taseer said: "If the High Court does not suspend her sentence we will pardon her. The blasphemy law is not a God-made law. It's a man-made law. It was made by General Zia-ul Haq and the portion about giving a death sentence was put in by Nawaz Sharif. So it's a law which gives an excuse to extremists and reactionaries to target weak people and minorities."
On 4th January 2011 Salman Taseer was assassinated by his own security guard in Kohsar Market in Islamabad, who claimed that Taseer was a 'blasphemer'. The cleric Muhammad Afzal Chisti who led the funeral prayer for Salman Taseer was forced to leave the country after receiving life threats for calling Taseer a 'martyr' and leading his funeral prayer. Early this year Shahbaz Bhatti was also assassinated in broad day light for suggesting amendments in the Blasphemy laws.
Salman Taseer's daughter Sherbano Taseer has already left the country due to the threats to her life.
Earlier, she had said: "We have been trying to wind up the business empire my father has built. My father has served the country with devotion, but we are victimized for serving the country and speaking for the voiceless."
Sheryar Taseer said: "The Punjab Government has given us police security, but today the guards were not with Shahbaz Taseer as he went to the office. Along with the threats from the religious groups, we have business rivals who have been targeting my father and now they are after us."
Prime Minister Yousaf Raza Gilani has instructed law-enforcing agencies to ensure the safe return of Shahbaz Taseer. He also spoke to Sherbano Taseer on the phone. Chief Minister of Punjab Shahbaz Sharif has instructed the IG (Inspector General) of Police iin Punjab to take immediate action.
Earlier on August 13, armed men abducted an American aid expert Warren Weinstein from his residence in Model Town in Lahore. Police are still investigating the matter. Lawlessness prevails in Karachi and Lahore and the police are unable to control the situation.
Be friends with us on Facebook | Twitter