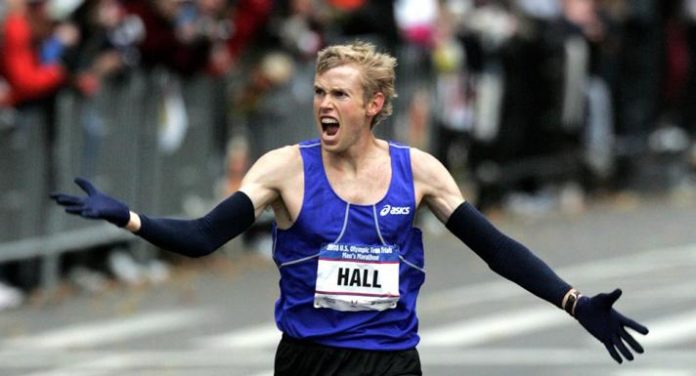 By Peter Kennedy
"Do you not know that in a race all the runners run, but only one gets the prize? Run in such a way as to get the prize." – 1 Corinthians 9:24.
Ryan Hall is an Olympic marathon runner. He is also a committed Christian. He said the following in Runners' World Magazine:
"From my experience through my running career of weathering many lows and enjoying some really high mountain peak experiences, I have felt that the sweetest part of running is feeling God with me as I run, and the great thing about that is it isn't something that only one person or a couple of people can experience in a race. We can all experience it. We can all feel something that is even sweeter, available every time we toe the line and more lasting than winning or setting a record.
"Today, whenever I sign my name to an autograph I always write John 10:10 with it because it is the best part of following Jesus and having his Spirit in me – it makes life sweeter. My running is better, my daily life is better, etc. Following Jesus doesn't mean abandoning the fun things of this world; it means having more fun, being free from the worries of daily life, and experiencing things in greater, more fulfilling ways."
In all that you do, follow Jesus. Today in prayer, spend some extra time reading your Bible and desire to be more like Christ.
"In the Christian race all may run so as to obtain. There is the greatest encouragement, therefore, to persevere with all our strength, in this course." – Matthew Henry
God's Word: "Therefore, since we are surrounded by such a great cloud of witnesses, let us throw off everything that hinders and the sin that so easily entangles, and let us run with perseverance the race marked out for us." – Hebrews 12:1.