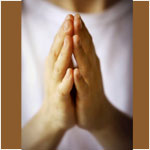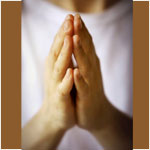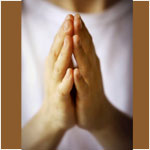 WE encourage you to use these points in your daily prayer as a family, prayer group or an individual. We would be glad if you take copies of these prayer points and share them with other believers in your church, prayer group or workplace. If you have a specific prayer point that you would like us to pray for along with our readers, you can email it to us at christianmessenger [dot] in [at] gmail [dot] com Blessings, Editor.
People:
March 1: Rededicate your family to the Lord today. Pray for His providence, guidance and counsel. It is God's will that all in the family serve Him.
March 2: Pray for the family of Saul Pradhan, an independent pastor who was killed on Jan 11 in Orissa. May the Lord console them and provide for them.
March 3: Pray for Remy that the Lord may provide him a financial breakthrough and find a suitable employment for him. He has a family of three children to look after.
March 4: Pray for Jason Crispus working as a missionary among north Indians living in Kottayam district of Kerala. May all the opposition that he faces be gone and may he find favor with the local people.
March 5: Pray for Sadhu Benny and his ministry. The aging evangelist is looking for a Godly man to be his manager. Pray that God leads such men to him.
March 6: Continue to pray for the release of human rights activist Dr. Binayak Sen from the prison in Chhattisgarh where he is currently lodged.
March 7: Pray for Pankaj Lal and his family. This pastor from Orissa is a missionary who is working in Jammu. Pray that God makes him a mighty witness.
March 8: Pray for M Emmanuel and his family serving the Lord in Punjab. Pray that all his ministry efforts bear fruit this month.
March 9: Uphold Stalin Kumar in your prayers today. He lost his wife to cancer and has to care for two young children even as he continues the Lord's work.
March 10: Pray for Dr. Clifford Kumar and his ministry. May the Lord grant health and long life to the aging evangelist.
Issues
March 11: The Food and Agriculture Organization (FAO) recently warned that more than two-thirds of China's wheat crop may be under risk because of below normal rainfall. Pray that the world is not hit by famine.
March 12: Pray for all missionary organizations working in the Middle East, especially in countries like Egypt, Tunisia, Yemen, Bahrain and Jordan where an Islamic revolution is under way.
March 13: Pray that believers, churches and missions will put the mass media to effective use in spreading the Gospel.
March 14: Pray for unity among churches, Christian missions and workers. May God open the eyes of every worker to keep the unity of the Spirit (Ephesians 4:3).
March 15: A US-based cult group is setting up base in Chennai. It is said to be offering money and jobs to Christians to lure them away from Bible-believing churches. Pray!
March 16: Pray for a pleasant summer season this year. By God's grace, the country received sufficient rainfall last year (Zechariah 10:1; Deut 11:14).
March 17: Pray for Bibles for the World ministry today. They are launching the printing of 5,00,000 copies of the Gospel of John in Hindi for use in Haryana, UP and Bihar.
March 18: Pray for equal rights to be given to Christians in the UK where they are targeted for being firm in the faith.
March 19: Pray that more evangelical Christians will penetrate into secular media organizations all over the world and be the voice for the Lord in these days moral decadence.
March 20: Pray that the shipment of Christian resources sent by CRI to India is used wisely and effectively.
Nations
March 21: Pray for the peace of Jerusalem (Israel) today. The Islamists behind the fast-spreading unrest in the Middle East region have one thing in common: the annihilation of Israel. Pray according to Psalm 122:6.
March 22: Pray for Iran today that the nation and its rulers may know the Lord and decide to serve Him.
March 23: Pray for New Zealand today. The earthquake-hit nation lost close to 100 lives and a couple of hundreds were reported missing as on Feb 24.
March 24: Pray for the Middle Eastern countries today. The Islamic uprising otherwise known as the Jasmine revolution sweeping across the region toppling regimes without any guarantee that peaceful transition is possible.
March 25: Pray for Laos today. An estimated 57 percent of the population adhere to Buddhism while ethnic religions make up another 35 percent.
March 26: Though Christianity is the majority religion in Latvia, 20 percent of the 34 people groups is yet to be reached with the Gospel. Pray.
March 27: Pray for Ukraine, part of the former Soviet republic. Thirty-nine out of the 97 people groups in the country do not have significant Christian population.
March 28: Pray for Turkey today. Almost 64 percent of the 61 people groups in the country is yet to be won over for the Lord. Pray for all the missions working there.
March 29: Let's intercede for our country today. While corruption stares us in the face, many people are disgruntled and disillusioned with the governments. Pray that the Lord raises honest, and efficient rulers.
March 30: Pray for Russia today. This country plays a significant role in the prophecies concerning Israel in the last days. Pray for its rulers and the people.
March 31: Pray for Algeria. The largest number of unreached people groups besides India in the world is in this country.
If you want us to pray for you, write to us at christianmessenger [dot] in [at] gmail [dot] com
Follow The Christian Messenger on Twitter | Facebook