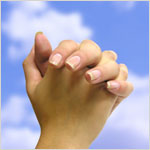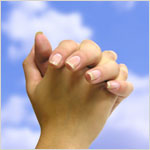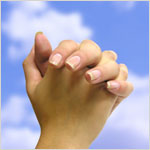 DEDICATE your country into God's hands and pray today for peace and prosperity to abound in your land. If you are living away from your homeland, pray also for the land that is providing for you now. Pray for all evangelism efforts in your country.
Crimes against the elderly are going up in the country. Pray that their rights are protected and their honor and dignity is not compromised.
The Modi government in Gujarat is in the dock after Special Investigation Team's recent observation that Ishrat Jahan was killed in a fake encounter. Pray that the khaki-clad criminals behind the ghastly murders are punished.
Pray that the rights of the minorities in the country are protected. Last month, VHP leader Pravin Togadia called for a new legislation that will award capital punishment for those trying to convert Hindus to other religions.
May Christmas this year be a time of hope, love and joy. Pray that Christ is born in the hearts of nominal Christians and others who have not yet tasted the love of God.
Pray for the people of South Sudan. They are attacked by the army in Sudan after the birth of the new nation. Christians in the new nation are particularly targeted by the Muslim-majority Sudan.
If you have children surfing the Internet, take time to watch their online behavior. In a survey, tech security firm McAfee has found out that children in India are susceptible to cyber bullying. Pray for their protection.
Tension between India and China has gone up with the recent warning by the Communists-led nation to the Indian government to keep off South China Sea. Pray for peace to prevail between the two neighbors.
Pray for law enforcers in Jammu & Kashmir. According to Asian Centre for Human Rights, over 14,000 people have died in police and judicial custody in the last decade in Jammu & Kashmir. Pray also for all the churches in the trouble-torn State.
Pray that our government gets it priorities right. While the Maharashtra home department has spent Rs.16.17 crore on accommodating Ajmal Amir Kasab, the Pakistani gunman behind the Mumbai attacks in 2008, the Planning Commission says an average Indian can live comfortably on Rs.32 per day.
Pray that churches will come forward and form a bloc against corruption prevailing in the country. The Bible makes a case against giving and accepting bribes and corruption.
Continue to uphold Asia Bibi in your prayers. The Christian wife and mother who was convicted of blasphemy charges in Pakistan is on death row since November 2010. Last month, there were reports that she was assaulted inside jail.
Pray for all leaders and those in authority. In 1 Timothy 2:1-2, we are asked to pray for 'kings and all who are in authority.'
Let's intercede for our country today. May every one of its peoples have an opportunity to hear the Gospel, read the Bible in their own language and come to the saving grace of our Lord Jesus Christ.
Pray for all those you know who may be in debt. May God provide them a breakthrough this year, give them new opportunities and set them free.
Pray for Beulah and Priyashanthi. Pray that God will fulfill all the desires of their heart. Pray that they will be mighty witnesses at their workplace.
Click here to read The Christian Messenger magazine
Get the latest news from India | Read latest Christian news headlines
Track The Christian Messenger on Facebook | Twitter