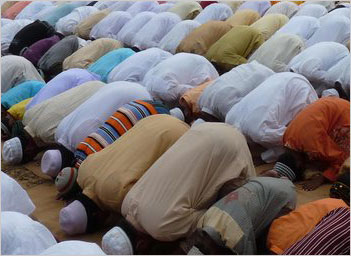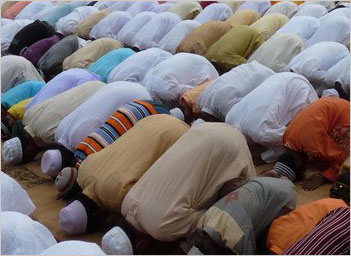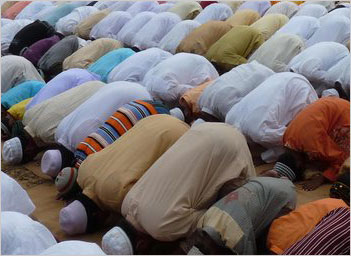 A recent Barnabas Aid prayer alert calls Christians to pray for the tenuous situation in Tunisia and Egypt, two of the countries involved in the 'Arab Spring.'
The Barnabas Aid appeal says hostility to Christianity is on the increase and asks for God to give wisdom to the voters in North Africa. The prayer alert is aimed at getting intercession for what some are seeing as an escalation of Islamism in the Middle East.
Tunisians ousted long-time leader Zine el-Abidine ben Ali and elected a jihadist regime in their first-ever free elections, while a Muslim Brotherhood and Salafist-controlled government appears to have taken control in Egypt at the end of the first round of parliamentary elections.
The winning parties in both countries have indicated their desire to impose Shariah law, a development which prompts Middle East watchers to speculate that the much-heralded "Arab Spring" was a platform for an al-Qaida and Muslim Brotherhood power grab.
Center for Security Policy analyst Clare Lopez believes those asking if the world is seeing the rise of Shariah in that region are "obviously onto the reality of the disaster that's unfolding in front of us in the Middle East."
Lopez said the chain of events was a coordinated effort: "The so-called 'Arab Spring,' long planned and well-executed by jihadist forces, with deliberate and knowing assistance from the current national security leadership of the [U.S.], is nothing more than the implementation by Islamic powers of Phase Five of the plan for global domination."
Lopez was referring to a document introduced as evidence in the 2008 Holy Land Foundation terror funding trial.
"Although unquestionably there were both naive and spontaneous elements to uprisings in Tunisia, Egypt and Libya," Lopez claimed, "the actual course of those revolutions and especially now, their aftermaths, were and are being managed carefully and professionally by the Muslim Brotherhood and al-Qaeda allies."
Lopez said there is a traceable timeline leading to the present results in Tunisia and Egypt: "In July 2010, al-Qaida in the Arab Peninsula published its first issue of the online magazine, 'Inspire.' In it, Al-Qaeda explicitly called on the Muslim world, and the Muslim Brotherhood in particular, to rise up in jihad and turn the page 'from Mecca to Medina,'" Lopez said.
"In Oct 2010, Mohammad Badie, the new Secretary General of the Muslim Brotherhood, responded with a declaration of war. It was a declared jihad against the U.S., U.K., Israel, Jews and 'corrupt' Arab rulers," Lopez also said.
"U.S. national security leadership, of course, ignored it, just as they had in 1996 and 1998 when Osama bin Laden declared war against us," Lopez said. WorldNet Daily | Read more
Know God | Who is Jesus Christ | How is Jesus Christ unique? | Who will be saved?
Track The Christian Messenger on Facebook | Twitter