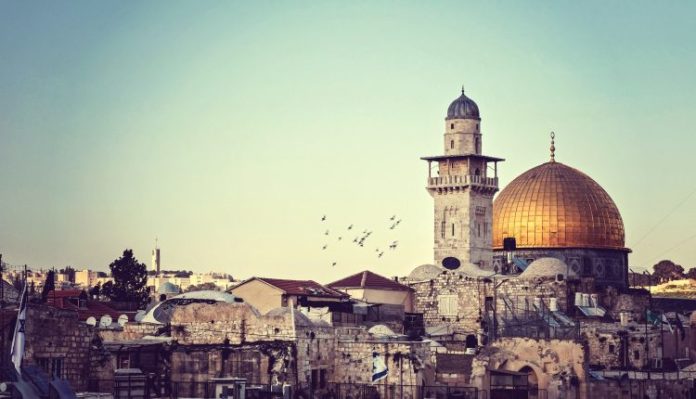 By Robin Sam
HELLO there! I am coming to you with an urgent request to pray for Israel.
Israel is at the brink of a war. In the heaviest fighting since 2014, Israel and Hamas are engaged in a bitter fight since Sunday night.
After a secret Israeli raid that was exposed and the gunfight that ensued, a Palestinian anti-tank missile blew up an Israeli bus, seriously wounding a 19-year-old soldier. Israel has predictably retaliated with airstrikes and tank fire. Close to 200 Palestinians are said to be dead and thousands wounded. The fighting has threatened to disrupt peace talks that have been going on for several months now.
It may not be the right time to fix the blame. Now, is the time to calm the nerves, for tempers to be cooled down. Israel has the right to guard its territory. Intelligence, surveillance and raids to neutralize threats to its nation are Israel's right just as it is for any nation.
Psalm 122:6 invokes us to pray for the peace of Jerusalem. Peace in Jerusalem is integral to the Middle East's well being and prosperity. It may not be an exaggeration to say world peace hinges on peace in Israel. In the end days, just as it is prophesied in the Bible, the happenings in Israel would be pivotal to what is going to be unveiled to the peoples of the nations.
So, my dear prayer warriors pray for peace in Israel. Pray for the following points:
Pray for wisdom to prevail on both the Israelis and the Hamas terrorists.

Pray for an immediate cessation of hostilities.

Pray for the world leaders to intervene and restrain both from inflicting more damage.

Pray for the hand of God to be revealed in a supernatural way to protect His people.

Pray for the designs of the enemies to be thwarted. 

No weapon formed against Israel shall prosper. Amen.


---

Robin Sam is a preacher, Bible teacher and missions worker. He works in Messenger Missions, a Gospel proclaiming ministry and edits The Christian Messenger magazines in English and Tamil.