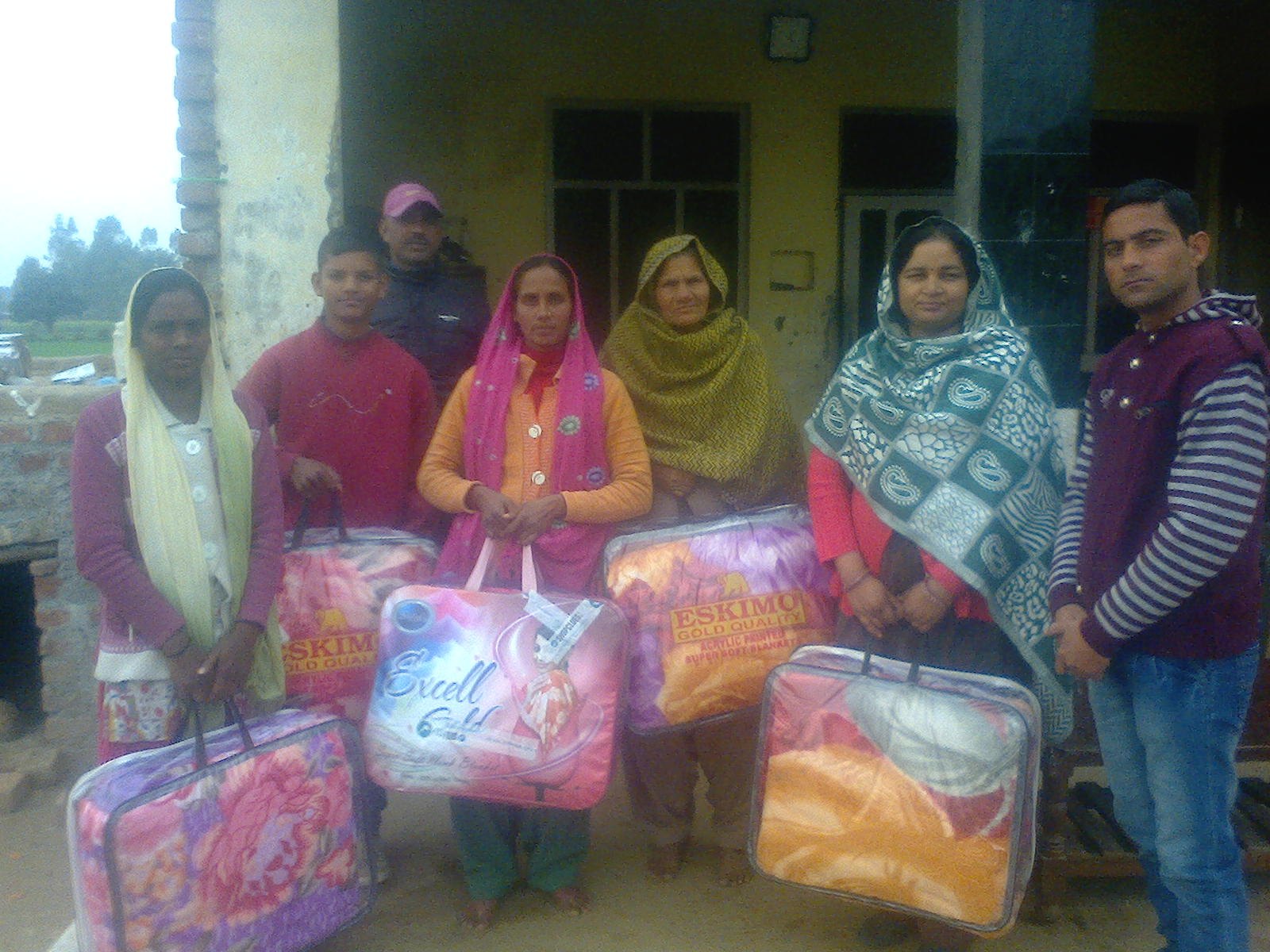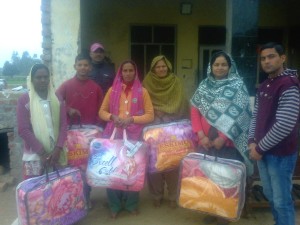 By Robin Sam

I greet you in the Name of the Lord of Hosts, our Lord Jesus Christ, who said, "Not by might, nor by power, but by My Spirit" (Zechariah 4:6).
I pray to God that His blessings, grace and guidance be with you all in the second month of this New Year in your family, workplace, business and ministry.
Psalm 32:8 says, 'I will instruct you and teach you in the way you should go; I will guide you with My eye.'
He will show us the way that we need to go in this month, too. We don't have the right to choose our own paths. His guidance, favour, and counsel come to us only when we walk in the way that He shows us. Let us walk hand in hand with Him because we have been called to walk by faith not by sight.
God helped us distribute woollen blankets among our believers and poor people in our mission fields in Punjab and Himachal Pradesh. Earlier, we had distributed woollen blankets in our mission fields in Madhya Pradesh. We had reported this in the January 2016 issue. All this was possible because of the sacrificial contributions of a few of our readers. I pray to God that He will bless those according to Exodus 23:25. I pray you would be blessed according to Deuteronomy 7:15.
Please remember our missionaries children in your prayers. Pray along with us that God will raise more people who will support the educational needs of the children. Several schools are demanding that the entire school fees for the next academic year be paid by February or March. We offer Rs.1,000/- per child per month to meet their educational expenses. Will you prayerfully consider coming forward to meet these needs? I pray that God who provides seed to the sower will provide bread for your food, and multiply your seed sown and increase the fruits of your righteousness according to 2 Corinthians 9:10. Amen.