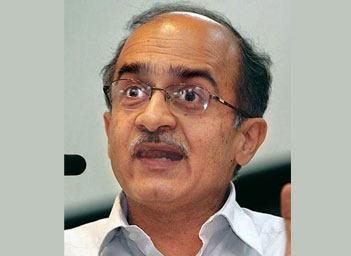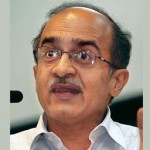 PRASHANT Bhushan, senior Supreme Court advocate and Team Anna member, was beaten up in his office on Wednesday afternoon.
The attack reports said was aimed at him for his alleged comments on Kashmir.
Bhushan was speaking to Times Now news channel when two attackers barged into his office and started raining blows on him. The attackers slapped, dragged and punched Bhushan. When the advocate fell from his seat, one of them kicked him on his chest.
The attack which was telecast later on the news channel also showed the staff and some junior lawyers coming to Bhushan's rescue. While one of the attackers was caught the other managed to escape. The man who was caught by the office staff was later handed over to the police.
The attackers entered Prashant Bhushan's office claiming that they had an appointment with him.
After the attack, Bhushan said it appeared that the men targeted him for his stand on Jammu and Kashmir.
"They were saying that I have made some comments on Kashmir to which they were taking objection. I have said that a referendum should be held in Kashmir," he said.
Get the latest news from India | Read latest Christian news headlines
Track The Christian Messenger on Facebook | Twitter